Lawrence Paul Embil
Chief Information Security Officer, South Florida Urban Area Security Initiative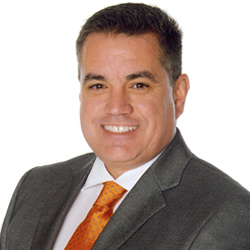 Lawrence Paul Embil is a cybersecurity veteran with over 20 years of experience in private, public, and academic sectors. He is insatiably curious thus a continuous student of broad topics. Lawrence serves his community as a cybersecurity evangelist, speaker, panelist, and mentor to the next generation of security professionals.

He is currently the Chief Information Security Officer (CISO) for the South Florida Urban Area Security Initiative and manages Miami-Dade County's Security Architecture, Risk and Compliance, and Incident Response teams. Prior to this, Lawrence was employed by a Fortune 200 electric utility where he focused on quality management and aligning information security best practices with business requirements. Lawrence is a hands-on technologist that has implemented prescriptive security controls for nuclear plant control systems, elections security, mass transit, and Smart City critical infrastructure.

Throughout his tenure, Lawrence has developed acute skills in risk assessments and applies his experience to meet strategic and regulatory requirements. Lawrence has earned recognition amongst his peers by adding the CISSP, PMI-ACP, ITIL, CISA, CISM, CCSE, and CEH certifications to his portfolio of accomplishments. He is an active member of the FBI's InfraGard program, Multi State-ISAC, and the U.S. Secret Service's Miami Electronic Crimes Task Force. He maintains connections with his peers in the Department of Homeland Security, law enforcement, and corporate security sectors.

Lawrence is a technical advisor to Miami-Dade County's Cryptocurrency Task Force, a contributing member of PMI: The Project Management Institute, IASA: The Global IT Architect Association, ISACA: The Information Systems Audit, and Control Association, and (CS)2AI: Control System Cyber Security Association International.

As a Miami native, he is passionate about contributing to South Florida's growth and helping others in the community reach their maximum potential.