Tom Neclerio
SVP Security Strategy & CISO, Conquest Cyber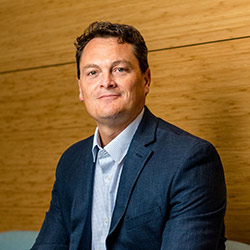 As SVP of Security Strategy and CISO, Tom is responsible for the operational oversight and strategic vision of the Conquest Cyber's service portfolio of compliance solutions. Tom is a recognized leader in the information security field with over 24 years of diverse experience including several leadership positions within publicly traded companies and large global managed security firms. At the young age of 24 Tom was co-founder of Guarded Networks (known today as Silversky), a large successful South Florida based MSSP that sold to BAE Systems in 2015. During this time, Tom held several executive positions including SVP of security services and CISO during this time. After the sale to BAE Systems, Tom held several CISO positions for Fortune 500 firms.
Throughout his career Tom has built a proven record in the design, development, management, and support of compliant solutions for highly regulated Fortune 500 companies. His past experience has allowed Tom to develop security services at Conquest that address the daily pains that most security teams are experiencing when building compliant security programs.
In addition to his experience building security programs Tom has developed a deep understanding of risk management and security regulations including CMMC, GLBA, HIPAA, SEC, FRNA, SOX, and PCI compliance. As a frequent speaker and participant at National Conferences and Security roundtables, Tom is able to effectively build trust and credibility as the subject matter expert in many security topics. In addition, Tom holds numerous security certifications including CISSP, CGEIT and CRISC.