Yuda Saydun
Founder and President, CyVent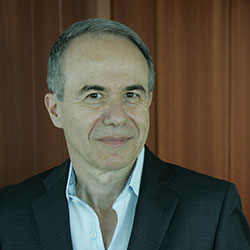 Yuda is the founder and president of CyVent, a cybersecurity advisory firm and solutions provider. CyVent helps security teams accelerate their transition to an AI-driven preventive posture focused on pre-empting breaches rather than reacting to them.
Over his earlier career as an executive at American Express, Tech Data, ClimeCo and Xerox BPO, Yuda started and scaled multiple businesses, launched dozens of new technology products and oversaw IT service offerings.
He holds certificates in data science and cyber security from Johns Hopkins and Harvard, and an MBA from UCLA Anderson, where he was recognized as one of the "Top 100 Inspirational Alumni" of the School's 75 years.
Having been a mentor, founder, officer and investor in tech companies, Yuda is also a past Chair of the Miami-Dade Beacon Council's Technology Committee, a member of the Advisory Board at the Institute for Data Science and Computing and an advisor at Bioverse Labs.