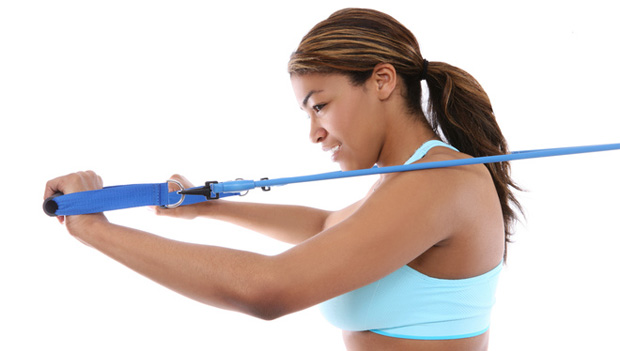 No worries, We'll Show You the Ropes
Getting to know our facilities is easy. Just contact us to make an orientation appointment, and our staff will be happy to show you around, demonstrate how to use our equipment and even help you build an exercise routine.
Gym Etiquette
Wear proper exercise attire at all times, especially shirts and athletic shoes. Dress shirts, halter tops, jeans, dress or cargo pants, belts or pants with excessive zippers are not permitted.
Tobacco, food, chewing gum, glass bottles and cans are not allowed in the facility; ONLY water bottles.
All book bags and personal belongings must be placed in lockers.
Check out weight training fitness equipment at the front desk and return it when finished. You must have a form of identification in order to check out equipment.
A towel is required for you to use the facility.
Wipe down equipment after each use, and clear your station.
Safety for the Fitness and Wellness Center:
Use spotters when needed, use the equipment appropriately. Ask staff for help. Staff will reinforce these rules when observing irregularities.
Keep equipment off the floor and return to its proper rack when done.
Keep the facility flow path clear; remove any obstructions, including book bags. You must use lockers available for belongings. Lockers are only to be used while exercising.
No unsafe activity (e.g. running in the weight training area, wellness area)
Show respect for facilities and equipment. Do not drop or throw weights.
Rules for the Fitness and Wellness center:
Cell phone usage is strictly prohibited in the Fitness and Wellness Center.
You may be asked to leave the facility immediately if you misuse any equipment of facilities or for using offensive language or other distasteful behavior. Individuals whose personal actions infringe upon the well-being of other users can and will be denied access. If you fail to leave when asked, security may/will escort you out of the facilities.
Immediately report any injury and/or any equipment malfunction to the staff on duty.
MDC reserves the right to make amendments to the facilities' rules at anytime and without notice.