Keynote Speaker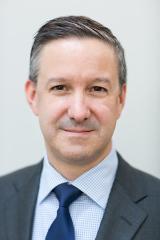 Jeffrey J. Selingo has written about higher education for two decades. He was editor at large for The Chronicle for Higher Education. He is the author of three books, a contributing writer at the Washington Post and The Atlantic, and a professor of practice and special advisor at Arizona State University. He is also a visiting scholar at Georgia Tech's Center for 21st Century Universities.
Track 1: Building on Student Access and Success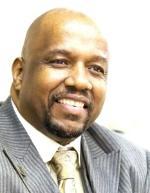 Tyrone Bledsoe is an educator with more than 34 years of high-quality postsecondary education experience. He is the founder and current CEO-President of the Student African American Brotherhood (SAAB) Organization----a national organization with over 355 chapters in 41 states that endeavors to instill a "spirit of care" and enhance the experiences of young males of color in our country. Before transitioning to his role with SAAB, Dr. Bledsoe served as Vice President for Student Life and Special Assistant to the President at the University of Toledo.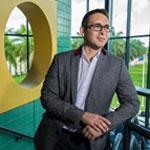 Carlos Escanilla is a Licensed Mental Health Counselor, focusing on Personal & Professional Development. Carlos has provided organizational development services to a variety of organizations, in the form of critical incident stress debriefings, service excellence seminars, and conflict resolution sessions. Carlos has been featured in the New York Times Article by David Leonhardt "College for the Masses" where he tells the story of overcoming adversity to achieving success, and the important role college plays in one's own success.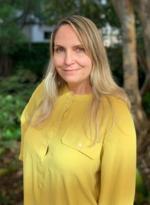 Jennifer Feinstein is a Case Manager in the Daniel Jordan Fiddle Foundation Transition and Adult Programs at UM-NSU Center for Autism and Related Disabilities (UM-NSU CARD). Ms. Feinstein has a Master's degree in Social Work from Barry University and a Bachelor of Arts in Psychology from University of Virginia. She has previously worked as a Therapist at Children's Psychiatric Center and as a Case Manager at Douglas Gardens Community Mental Health Center. She is also the parent of a 24 year old son with Autism Spectrum Disorder who has recently graduated from the University of Alabama and has now entered the workforce.
Track 2: Building on Educational Quality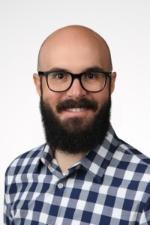 Matt Acevedo is the Director of Learning Innovation and Faculty Engagement at the University of Miami, where he leads a team of instructional designers and faculty developers who collaborate with faculty members and other partners on course design and educational development initiatives. His professional and scholarly interests include faculty development, critical pedagogy, education policy, and qualitative research. Matt is also a Faculty Fellow in the Florida International University Honors College and an Adjunct Lecturer in the Department of Educational Policy Studies at FIU. He holds a Ph.D. in Higher Education from Florida International University and a Master of Arts in Instructional Design and Technology from the University of Central Florida.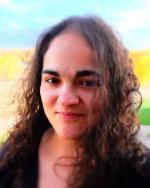 Sara Davila is a teacher, teacher trainer, and educational specialist engrossed in language education, professional development, and curriculum construction. She has worked in the US and abroad as a language teacher and learning expert in the field of language acquisition. She has done extensive research on performance assessment, communicative based instructional strategies, and learning theory with presentations, workshops, and articles around each topic. She is currently working with Pearson, English as the Learning Expert in Higher Education for global English language products. Sara also continues to contribute to the field through her website, which contains presentations, free lesson plans, and free worksheets for teachers, which can be found at saradavila.com.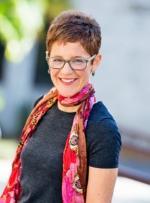 Stephanie Doscher is a higher education leader who partners with colleagues and institutions to achieve bold goals for learning and visions for change. She is co-author of Making Global Learning Universal: Promoting Inclusion and Success for All Students (Stylus & NAFSA, 2018), a comprehensive handbook for engaging all undergraduates in collaborative global problem solving with diverse others. She also hosts the "Making Global Learning Universal" podcast (https://globallearningpodcast.fiu.edu). Stephanie currently serves as Director of Florida International University's institution-wide Global Learning for Global Citizenship initiative, is Program Evaluator for FIU's Title VI-funded Kimberly Green Latin American and Caribbean National Resource Center, and is a Faculty Fellow in FIU's Center for Leadership.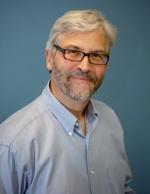 Jeffrey Nesteruk is a Professor of Legal Studies at Franklin & Marshall College. A graduate of the University of Pennsylvania Law School, he has written widely on legal theory, business ethics, and liberal education. He has previously served as chair of the Department of Business, Organizations, and Society at Franklin & Marshall College and director of the College's Center for Liberal Arts and Society. In addition to his scholarly writing, he has contributed personal essays to such national publications as the New York Times, Christian Science Monitor, and Philadelphia Inquirer and such higher education venues as the Chronicle of Higher Education and Inside Higher Ed. He has been a visiting professor at the University of Michigan and has received a Dorsett Fellowship from the Institute for the Study of Applied and Professional Ethics at Dartmouth College. He has also served as a Zicklin Research Fellow at the Wharton School of the University of Pennsylvania. Most recently, he has been part of the Social Science Research Council's Measuring College Learning Project, coauthoring the Project's white paper on the future of the business major. He is currently leading a Teagle Foundation study among Franklin & Marshall College, Bucknell University, and the Wharton School of the University of Pennsylvania examining how to bring liberal arts content, skills, and pedagogies to the study of business. Now in his 25th year of teaching at F&M, he is enjoying his job as much as ever.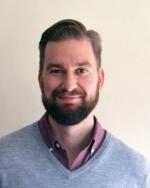 Aaron Royer is a Senior Instructional Designer on the Learning Innovation and Faculty Engagement team at the University of Miami, where he focuses on supporting faculty as they implement discussion-based pedagogies - the theme of the university's current quality enhancement plan - in their courses. Prior to joining the University of Miami, Aaron taught English for 10 years at a number of universities in the U.S. and abroad. He earned his Master of Arts in Applied Linguistics from the University of South Florida, where he also completed a Graduate Certificate in Instructional Technology.
Track 3: Building on Institutional Agility through Technology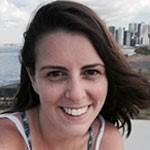 Melissa Cail is the Education Specialist with NBC Learn and manages the site's training and curriculum support teams. Prior to joining NBC Learn, Melissa was a school leader with Uncommon Schools and developed personalized curriculum for students blending traditional and digital resources. She has a Masters in Teaching from Relay Graduate School of Education and a BA from Yale University.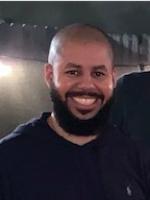 Gáramis Campusano currently works for Center for Advancement of Teaching (CAT) at FIU as their educational technology specialist. In this role, he is responsible for supporting the CAT team as well as faculty and staff on a wide-range of tech-related projects and endeavors. He relies heavily on his 8 years of teaching experience in higher ed to support initiatives around the institution and spends a great deal of time developing student-centered curriculum and educational technology programming. He has a BA in English and an MA in Linguistics both from FIU.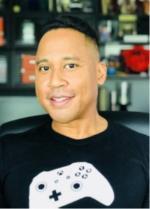 Tony Franklin has been working directly with Educators, Learners and Partners over the past 18 years, focusing on sharing the Microsoft education experience in the 21st century with decision makers from around the world. As Tony Time (@TeachTec), he excites Educators and Learners with a deep understanding of what it takes to integrate Microsoft Education solutions in the classroom. Tony has two passions; sharing his 4 years at the High School of the Future in West Philadelphia where he experienced the challenges of the Educator in the classroom first hand. And secondly, delivering on Satya Nadella's vision of "Empowering students and teachers today to create the world of tomorrow". With a deep understanding of the challenges and success of implementing Microsoft technologies, Tony enjoys the "a-ha" moment that comes when education transformation truly happens and the impact that it has on teachers and students for a lifetime. Tony is a US Army veteran, honorably discharged as a Captain after 10 years of service. He holds a bachelor's degree in Information Systems from Indiana University of Pennsylvania (FUN FACT: Jimmy Stewarts hometown). In addition to Instagramming his favorite meals or riding his motorcycles, he's an avid Xbox gamer, teaches group fitness classes as an ACE certified trainer and plays A LOT of Minecraft with his two children.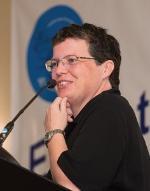 At Highline College near Seattle, Sue Frantz is working on her third decade in the psychology college classroom. Throughout her career, she has been an early adopter of new technologies in which she saw pedagogical potential. In 2009, she founded her blog, Technology for Academics (SueFrantz.com). The blog features both new tech tools and tips for using not-so-new tools effectively. She was proud to serve the members of the Society for the Teaching of Psychology as their 2018 president. In 2013, she was the inaugural recipient of the American Psychological Association award for Excellence in the Scholarship of Teaching and Learning at a Two-Year College or Campus. She received the highest honor in the teaching of psychology in 2016—the American Psychological Foundation Charles L. Brewer Distinguished Teaching of Psychology Award.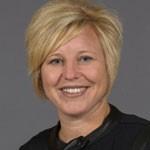 Angela Robbins is a Senior Client Success Manager who has been with Blackboard for 2 years. Angela has spent over 19 years in higher education and consulting, where she has taught traditional and online courses, designed and developed curriculum for traditional, blended, and nationally recognized online learning programs, provided learning management system design and implementation support, and conducted faculty teaching skills development training programs in the colleges of education, medicine, pharmacy, and business. Angela holds a MEd in Curriculum and Instruction, a MSE in Instructional Design for Online Learning, and a PhD in Instructional Design for Online Learning.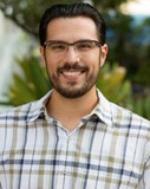 Eric Simon is the Assistant Director for Online and Hybrid Academic Support Programs at Florida International University's Center for the Advancement of Teaching. With over a decade of instructional design and faculty development experience, Eric takes an evidence-based approach to designing, developing, delivering, and evaluating professional development opportunities for faculty teaching online and hybrid courses. Collaborating with teams across the university to support faculty needs and drive university initiatives, Eric works to empower faculty to design significant learning experiences for their students.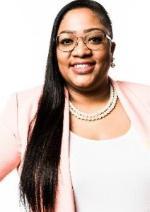 Michelle Singh is an educator and trainer with specialties in English education, curriculum and instruction, gifted education, and educational technology. Since 2004, Michelle worked diligently in teaching research-based strategies to K-12 students, educators, and adult learners with the integration of technology. She dedicated 15 years to the fourth largest school district in the US, Miami-Dade County Public Schools. She was as a teacher of the gifted, teacher-leader, department chairperson, District Curriculum Specialist, and District Technology Trainer in her tenure. Currently, Michelle is the Miami area Microsoft Learning Consultant (MLC), supporting local school districts and higher education institutions. She helps to raise awareness and heighten desire for Microsoft's education offerings; she executes hands-on training experiences for educators; and she starts projects highlighting the benefits of Microsoft EDU tools. Michelle also works as an adjunct professor of education courses for pre-service teachers and teachers who are seeking recertification.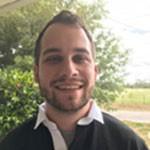 Jake Webb is a Sr. Solutions Engineer and has been working with education technology for over ten years. He helps institutions understand how education technology can help with streamlining processes and provide a better experience for all users (administrators, faculty, staff, and students). Jake has experience with administering learning management systems, integrating student information systems, managing learning object repositories, creating course content, migrating content between learning management systems, incorporating instructional design best practices, and supporting faculty and students. Before joining Blackboard, Jake was a Lead Client Support Specialist and helped institutions transition from traditional course delivery to blended and fully online course delivery models. Jake received his BS in Network Communications Management from DeVry University and MS in Instructional Design from Walden University. He is a lifelong learner and is currently working towards building his first mobile app.
Track 4: Building on Institutional Agility through Skill Development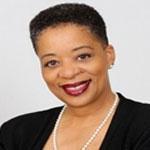 Gail Birks is the founding Principal with CMA Enterprise Incorporated. Professionally, Ms. Birks has served the South Florida business community for nearly nine years as a middle market assistant vice president with Southeast Bank, NA and Sun Trust Miami, NA respectively. She holds a Bachelor's Degree in Economics and Finance from Tennessee State University in Nashville, Tennessee where she was also enrolled in the University's Honors Program. She is a graduate of the Executive MBA Program at Florida International University and has completed post-graduate work in the area of industrial psychology and personnel staffing and administration. She was also voted "Best Presenter" by her 1999 graduating class.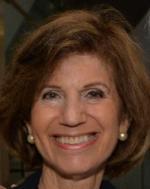 Fern Canter is Principal of HRConnect Inc, dedicated to the enhancement of service and workplace relationships through training and development. For the past twenty-five years she has been recognized for her work with colleges, municipalities and the hospitality industry. Fern earned a B.A. in English and Education from Chatham College and a Master of Science in Systemic Studies from Nova Southeastern University. She has been working with CIOL for the past 10 years in the development of workshops and programs such as Policies and Procedures, Roadmap for Successful Supervision, Civility in the Workplace and Cultural Inclusion, and other topics. She is honored to be a presenter at this year's Convocation.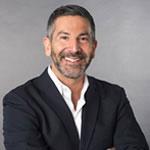 Russell Correa is a licensed clinical therapist, certified professional coach and Principal for Zeta Consulting Group. In this role, Russell provides consulting, coaching and training services to Human Resources and Management staff on a range of organizational topics. He completed his graduate work at Columbia University, where he earned Master degrees in both Organizational Psychology and Clinical Psychology. Russell is affiliated with the Society for Human Resource Management and serves as a board member for Allegany Franciscan Ministries, a funder of nonprofits in the Miami, Tampa Bay and Palm Beach areas.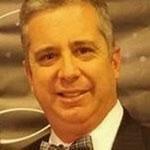 Thomas Dougherty has been a Professional Speaker & Trainer for the last 15 years in the Public & Private sectors. He most recently achieved the highest OSHA rating possible – the "500" which enables him to train others on proper safety procedures. His extensive service to our country in the Army as a Front-Line Medic and Hospital Construction Logistics Specialist instilled in him the passion to "change lives for the better." His well-known talks on LinkedIn, OSHA Safety, Project Management and Team Building to NOVA University, Broward College, Ft. Lauderdale Chamber of Commerce.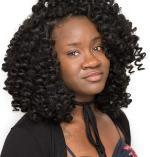 Shena Kitt
Shena Kitt has worked as a domestic violence advocate at certified domestic and sexual violence centers across Florida for nearly a decade, where she chaired local level coordinated community response teams to address intimate partner homicide and economic justice for survivors of domestic and sexual violence. She is currently the Community Response Coordinator at the Florida Coalition Against Domestic Violence, overseeing multiple projects designed to reduce intimate partner homicide, support rural communities, and strengthen community collaborations through enhanced perpetrator accountability techniques to increase survivor safety across systems. She has conducted training on intimate partner violence homicide, safety planning, risk assessments, child welfare, marginalization, coordinated community response, and primary prevention to multi-disciplinary audiences throughout the state and at national conferences.