Cyber Range Course - Web Misconfiguration
Course Overview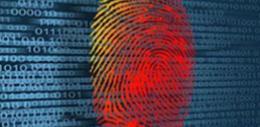 This course focuses on the hands-on skills needed to a multi-faceted web server attack. The course is centered around the state-of-the-art MDC Cyber Range and allows students to get hands-on experience with Linux, AWS, web servers, and security tools such as firewalls, SIEMs, and network monitoring systems.
Upon completion of the course, each student will have the opportunity to defend against a full-scale cyberattack in real-time within the Cyber Range platform. Each student that is able to successfully mitigate the cyberattack will receive two MDC digital badges acknowledging their achievement.
Learn more about the MDC Cyber Range
What you will do in this course
Experience defending against cyberattacks in real-time
Gain critical hands-on skills to augment your cybersecurity knowledge and experience
Use real industry-leading security tools such as IBM QRadar and Palo Alto Network firewalls
Create an AWS cloud server and practice Linux skills gathering research from real internet traffic
Work with Linux tools and create an Ubuntu server
Learn how attacks can be automated through Bash and Python scripting
Investigate SIEM alerts
Work with Apache servers
Who should take this course?
The course is a non-credit course open to students who want to demonstrate hands-on proficiency with cybersecurity tactics and tools. Applicants must have foundational cybersecurity knowledge and/or experience in order to take this course.
Course Format
This is an MDC LIVE course. It is virtually led by an instructor (not videos) with scheduled online classes. Please note, this course is not on-demand nor will it be recorded for those that miss class sessions.
Course Registration and Cost
The course cost is $249 and it includes all courseware including the final assessment.
Achieving your digital badge
Upon completion of the course, you will face a full-scale cyberattack. Successfully defend against the attack in the allotted time and you will receive two MDC Cyber Range digital badges. The badges will allow you to showcase your cyber-defense skills to potential employers and progress your career.
Digital Badges Awarded for this course: