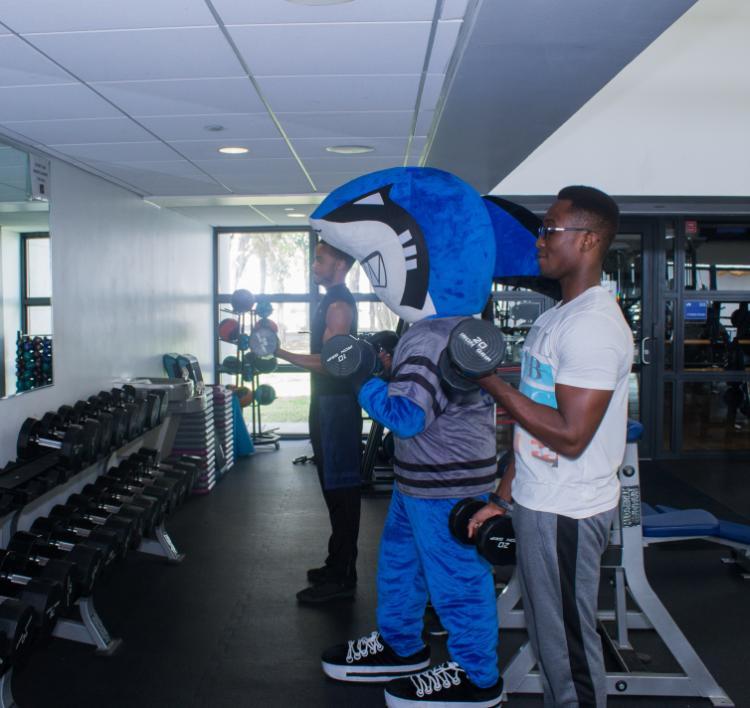 The following classes are offered at the Aquatic and Fitness Center:
Body Weight Blast
Kick-off your weekend with an intense full-body workout. This group of exercises will improve your cardio and strength with the use of lightweight, body bars, medicine balls, and steps. Don't just end your workweek, kick start your weekend!
Cardio Circuit
This 30 min cardio circuit training gets your heart pumping and adrenaline flowing. This class uses a combination of free weights, body bars, body weight, jump rope, and steps. Cardio Circuit will build-up and tone muscles, improve balance and coordination, as well as promote weight loss.
Core Strength
Be on the path to a lean and sculpted midsection by working your full body from the center out. Focus on the abs, hips, lower back by using elements such as body weight, stability balls, Bosu balls, and dumbbells to help teach you proper form.
Flex Body
Using stretching, Pilates, and yoga techniques, Flex body will help you regain flexibility. Exercises will work your whole body, especially your core. Anyone can do it! Come challenge yourself and achieve your new year resolution here!
Full Body Impact
Engage in a vigorous calisthenics routine that will leave you pumped, energized, and ready for more. Improve your strength, stamina, balance, coordination, and agility through the variety and intensity of the workouts provided. All you'll need to bring is your body and plenty of enthusiasm.
Power Fitness
Power Fitness is a dynamic class for all skill levels that can be followed at your own pace. Using bodyweight, dumbbells, bands, and balance ball, this class is a fun way to work on your cardio, legs, arms, and core.