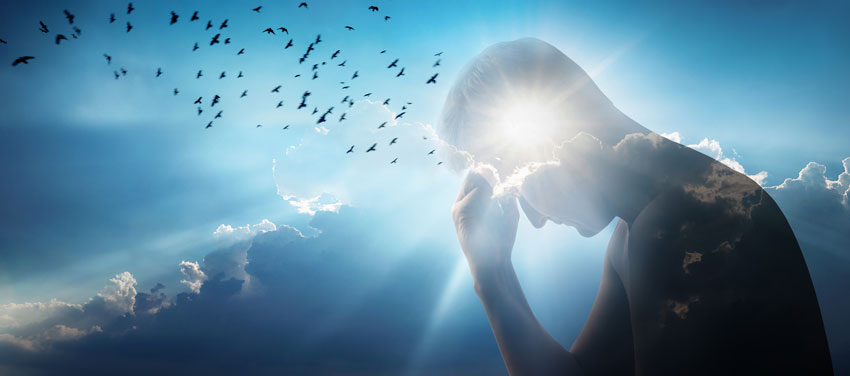 About Arts and Philosophy at MDC Wolfson
The department provides students with unparalleled experiences in connecting classroom activities with topical discourses in cultural studies and the arts. Works of emerging and celebrated artists, along with those of students and faculty, are regularly exhibited in the Wolfson Centre Gallery to provide opportunities for intellectual enrichment. The Jazz at Wolfson Presents Visiting Artists Series (J-VAS!) and opera/musical theatre as well as regular faculty and student concerts add to the musical experience. Student-written plays, Improv, and dance performances are regular offerings during the academic year, as well as the Wolfson Focus on the Humanities Series, a sequence of invited lectures by artists, scholars, and experts in their field.
Our distinguished faculty, many of whom hold the highest academic degrees in their respective disciplines, employ teaching strategies that develop conceptual and technical capabilities, empowering students to function as informed citizens in a rapidly changing world.
Wolfson Campus is located in downtown Miami with its sophisticated multicultural climate defined by such attractions as the new Museum Park which includes the Perez Art Museum Miami (PAMM) and the Patricia and Phillip Frost Museum of Science; the Adrienne Arsht Center for the Performing Arts; the MDC Freedom Tower and Museum and Galleries of Art and Design; Wynwood Arts District; the Design District; Little Havana; fashionable Biscayne Boulevard and Brickell Avenue; and popular Bayside.
Series and Performances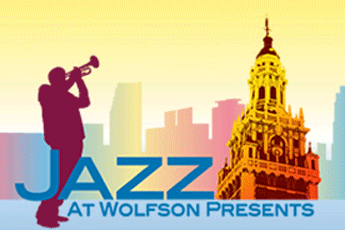 Jazz at Wolfson Visiting Artists Series (J-VAS!)
J-VAS! is proud to be the longest continuously running free jazz series in Miami-Dade County, offering a year-long program of musical performances by professional jazz artists to students and the public at large. Since its inception over twenty years ago, many world-renowned jazz artists have been featured.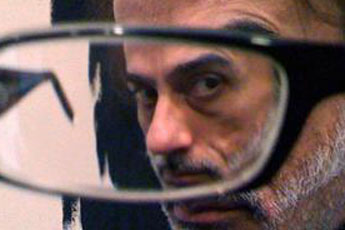 Wolfson Focus on the Humanities Lecture Series
This series of invited lectures by artists, art collectors, philosophers, scholars, and experts in their field are open to the public. Recent lectures have featured topics such as "Havana Bienal: Art or Politics?;" "High Art and Pranksterism;" "An Evening with Micky Wolfson."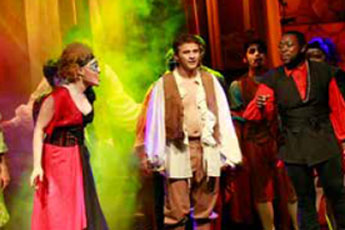 Student performances and exhibitions
The department provides students with unparalleled experiences to connect classroom activities with opportunities to practice their art. Every semester, there is an Opera/Musical Theatre performance; monthly music recitals featuring chamber, jazz and gospel ensembles; drama performances and student-written plays; dance performances; and yearly emerging artist exhibitions.
Academic Programs
The Department of Arts and Philosophy at Miami Dade College's Wolfson Campus offers an array of credit courses in art history, critical thinking/ethics, dance, humanities, music, philosophy, photography, studio art, and theater, all aimed at preparing students to complete quality degree programs.
Faculty and Staff
| Name | Position | Phone | Room | Email |
| --- | --- | --- | --- | --- |
| Dr. Rosa M. Mayorga | Chair, Department of Arts and Philosophy | 305-237-7424 | 3604-29 | rmayorga@mdc.edu |
| Alonzo Bain | Associate Professor, Sr., Music | 305-237-3067 | 3418-9 | abain@mdc.edu |
| Kristin Borgwald | Associate Professor, Sr., Philosophy | 305-237-7651 | 3604-5 | kborgwal@mdc.edu |
| Joshua Braun | Associate Professor, Theatre | 305-237-7556 | 3604-6 | jbraun@mdc.edu |
| Amy Davis | Associate Professor, Sr., Music | 305-237-7331 | 3418-12 | adavis3@mdc.edu |
| Monica D'Anetra | Secretary | 305-237-3721 | 3604 | mdanetr1@mdc.edu |
| Michael Di Liddo | Professor, Music | 305-237-3930 | 3418-13 | mdiliddo@mdc.edu |
| Robert Henry | Instructor, Humanites | 305-237-7551 | 3604-8 | rhenry1@mdc.edu |
| Delma Iles | Associate Professor, Dance | 305-237-3040 | 3604-33 | diles@mdc.edu |
| Sabrina Bano Jamil | Associate Professor, Sr., Philosophy | 305-237-7062 | 3604-4 | sjamil@mdc.edu |
| Alan Ngim | Professor, Music | 305-237-3068 | 3418-10 | angim@mdc.edu |
| Alfredo Perez-Triff | Professor, Philosophy | 305-237-7554 | 3604-28 | atriff@mdc.edu |
| Claudia Scalise | Associate Professor, Sr., Visual Arts | 305-237-3895 | 3604-7 | cscalise@mdc.edu |