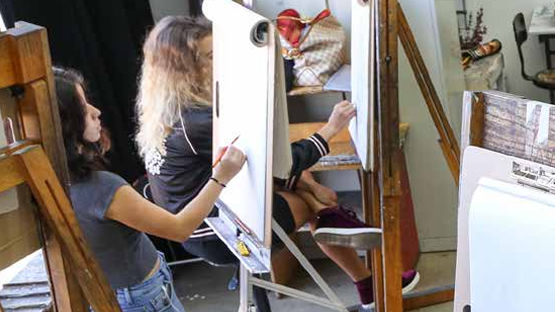 Program Overview
Art is all around us, whether we notice it or not. It's in the clothes we wear, the magazines we read and the websites we visit. Art is everywhere, and it affects our lives in ways that are both palpable and subdued.
MDC's Studio Art program explores a broad selection of media, from painting to sculpture from both technical and conceptual perspectives.
Program Details
MDC's Associate in Arts (A.A.) with a pathway to a degree in Studio Art introduce students to the concepts, materials and methods of
contemporary art.
Concurrent art history offerings prepare students for specialized upper-division studies, giving studio majors a firm grounding in the
context and important visual landmarks of their craft.
Areas of Study
Courses are taught by practicing and exhibiting artists who bring their insights to the
classroom and help students develop technical skill and a personal creative vision. Areas of study include:
Figure Drawing
3-D Design
Painting
Photography
Program Location