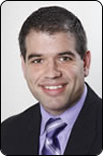 Fermin Vazquez
Senior Director of Campus Administration
On behalf of the Campus Administration administrators and staff, I welcome you to the North Campus. Founded in 1960ís, the Campus comprises 18 buildings and other facilities, among them a driving range, tennis pavilion, softball, baseball fields and a brand new Preschool Lab building. The North Campus outreach center, the Carrie P. Meek Entrepreneurial Educational Center, is also served by Administrative Services.

The Campus has embarked on a comprehensive renovation project that will add a multimillion dollar state of the art Science Complex to existing facilities. In addition, landscaping beautification is another aspect of this effort.

Campus Administration plays a vital role to the campus and includes the following departments and/or functions: Senior Director of Campus Administration, Aquatic & Fitness Center, MDC TV, Campus Facilities Planning, Campus Support Services, Custodial Services, Duplicating and Mail Center, Facilities Rental & Room Reservation, Fiscal Management, PBX/Main Campus Telephone Operator, and Public Safety.

Administrative Services is committed and dedicated to quality service to our faculty, staff and students by providing the necessary resources to accomplish your educational goals in a clean, safe and friendly environment. We hope you will find valuable information pertaining our various departments, administrative functions hours of operations, work order forms and contact phone numbers. We welcome any comments, suggestions or questions that would improve our operations. Please feel free to contact us by phone, e-mail or by visiting our office in Room 1315.

For Odyssey Training Schedule, click here to access: College Training & Development (CT&D)

Please visit our Forms page for requests and other services.