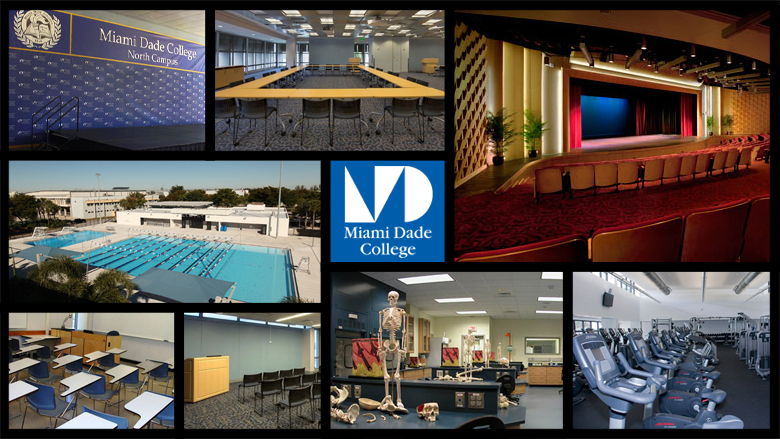 About Us
Miami Dade College North Campus is located on 245 acres in northern Miami-Dade County, this beautifully landscaped campus is the perfect location for a wide range of functions. Regardless of your event needs, the North Campus' vast array of facilities and on-site personnel can ensure your event's success.
The Office of Campus Administration oversees Facilities Rental & Room Reservation for use of all athletic facilities, conference rooms, the William & Joan Lehman Theater, the Studio Theater and other facilities on the Campus for various events by external and internal groups.
We are confident that our diverse facilities can accommodate your event needs. View a list of our available facilities.