EEI National Advisory Board
The Earth Ethics Institute National Advisory Board helps to guide the work of the institute and to ensure that the institute is adhering to its mission of fostering Earth Literacy.
---
Founder
Dr. McGregor Smith, Jr.

Dr. McGregor (Mac) Smith Jr. (1926-2018), Professor Emeritus at Miami Dade College, founded several programs at the college including Life Lab, the Environmental Demonstration Center at Kendall Campus, and the Environmental Ethics Institute. It was decided in 2003 that the purpose and mission of the Institute would be more accurately conveyed by changing its name to "Earth Ethics Institute."

In 1976, McGregor Smith Jr. presented the seed of an idea to the (then) MDCC Board of Trustees with the vision that it could grow into a self-supporting Environmental Demonstration Center. In 1978, a group of committed staff, faculty and community members broke ground and planted that seed. From that ground on the west side of Kendall Campus the Environmental Demonstration Center (EDC) sprouted. The EDC was a Wolfson Campus program but it was located adjacent to Kendall Campus.

Over the following ten years, the Center grew, developed and evolved into a unique tree with branches for an Owner-Builder Center, a Landscape Center, a Tropical Lifestyle Center, and a Nature Center. In addition to these, by 1989 Mac Smith and Norma Watkins had established the Environmental Ethics Institute that offered credit and non-credit courses in Earth Literacy. And by that time, the Institute's roots had already spread beyond Miami Dade College, to St. Thomas University in Miami, to Southwestern College in Winfield, Kansas, and to the Highlands Center in North Carolina.
National Advisory Board Members
---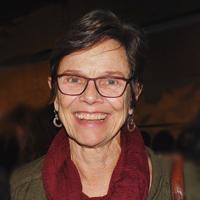 Dale Andree
Dale Andree is director of National Water Dance, a site-specific, simultaneous performance across the United States bringing attention to water scarcity and sustainability. Currently teaching at New World School of the Arts in the dance and theater departments she has also been on the faculty of the May O'Donnell studio and the LaGuardia School in NYC, Salle Pleyel and the Paris Opera Ballet School in Paris, and has taught at many festivals and workshops in Europe and South America.
Her interest in arts in education and improvisation inspired her to create the children's improvisational dance company "The Good for Something Dancers". As founder and artistic director of Mary Street Dance Theatre she was twice the recipient of the Florida Individual Artist Fellowship as well as multiple local, state and federal grants and was also a founding member of the Miami Dance Umbrella.
Her first dance/film "Between Earth and Sea" was premiered at Miami Screen Dance in 2014 as well as at festivals in Oklahoma and Maine. She received her BFA at Boston Conservatory of Music and her CMA from the Laban/Bartenieff Institute for Movement Studies in New York.
Dale Andree was appointed to the EEI Board in 2015.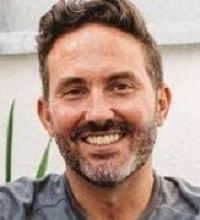 Dr. Whitney Bauman
Dr. Whitney Bauman is a Professor of Religious Studies at FIU, teaching classes in Environmental Ethics. He has published two books: Religion and Ecology: Developing a Planetary Ethic (2014) and, Theology, Creation and Environmental Ethics (2009). Whitney holds a PhD in Theology and Religious Studies from Graduate Theological Union at Berkeley, CA. His master's work was completed at Vanderbilt Divinity School, TN and focused on Ecological Concerns. He earned a
B.A in Psychology from Hendrix College, AR. Dr Bauman looks at how answers to "big questions" have shaped the human relationship with the rest of the natural world. He perceives religious questions to be questions of ethics: how ought we live responsibly as human beings in consideration of the rest of the natural world?
Dr. Whitney Bauman was appointed to the EEI Advisory Board in 2023.
Nikolas Camejo
Nikolas Camejo holds a Master of Science degree in Coastal Zone Management from Nova University and a Bachelor of Arts degree in Coastal Zone Energy Management from John Muir College San Diego. His Master's thesis was on Solar-Electric technology integration with Florida's power generation system. Nikolas received his Certified Energy Manager designation through the Association of Energy Engineers.
He has worked as an energy consultant for the past twenty years, and is now employed with MDC Facilities Management in Energy & Utilities to develop a college-wide Sustainability Action Plan by analyzing ways to conserve energy and water at the College. He has studied solar, wind and tidal sources of energy. He began college to study oceanography – and went into coastal zone management. He ran his own consulting company for eighteen years – and is excited to now work at MDC because of the educational aspect because he enjoys working with students and faculty to engage them in energy conservation.
Nikolas Camejo was appointed to serve as an Ex-Officio EEI Board member in 2020.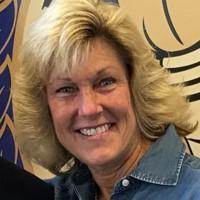 Lorie Smith Larson
Lorie Smith Larson is the daughter of EEI Founder, McGregor Smith Jr. She survives her father as the donor of the EEI endowment at MDC Foundation Inc., established to promote Earth Literacy education at MDC, the mission of EEI. Lorie also directs two non-profit foundations in North Florida, The McGregor Smith Foundation and the Seven Springs Foundation; both focus on preservation and conservation of Florida lands. Raised with an awareness of natural world systems, she continues her father's efforts to foster Earth Literacy, through educational and hands-on experiential learning opportunities. Lorie is a graduate of Florida State University in Business and Merchandising.
Lorie Larson was appointed to the EEI Board in 2019.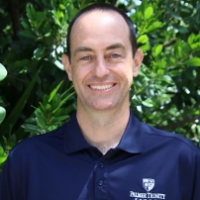 Dr. Leopoldo (Leo) Llinas
Dr. Leo Llinas holds a PhD in Marine Biology and Fisheries from the University of Miami Rosenstiel School of Marine and Atmospheric Science. He earned his BS also in Marine Sciences, Marine plankton ecology and molecular biology from UM. He studied Environmental Engineering Technology and Marine science with a concentration in chemistry at the Universidad de Los Andes.
Leo is currently a Science faculty member at Palmer Trinity School in Miami FL and serves as Director of Environmental Stewardship. He is Treasurer for Miami Youth Climate Summit, Inc.
Leo is the Winner of 2021 Village of Palmetto Bay Mayor's Environmentalist of the Year Award.
https://www.palmertrinity.org/news-detail?pk=1414034&fromId=273501

Dr. Leo Llinas was appointed to the EEI Board in 2022.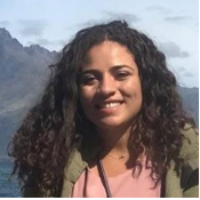 Victoria (Tori) Llorens
Victoria (Tori) Llorens graduated from the University of Notre Dame in 2019 with a Bachelor of Arts in Liberal Studies, a Great Books Program, and a minor in Sustainability. In her senior thesis project, titled "Exploring Western Thought and Proposing Adaptations in the Face of Global Change," she explored how language affects the way human persons think and thus how they act. She explained that the language in Western Society has a direct effect on how abusively people in the Western world treat Earth, and proposed we listen to non-dominant narratives to learn how to regain animacy of the world through changes in language. In addition to scientific advancement and the implementation of mitigation strategies, she believes cultural changes, such as how we view our place in the web of life, are needed to decrease warming and adapt to a changing climate. Victoria spent time serving at Bethlehem Farm, a Catholic non-profit and intentional community in Appalachia where she led work in their instructional organic gardens and at home repair sites in the local community. She is particularly interested in bridging the gap between academia, especially hypothetical environmental philosophy, and those who work with their fingers in the soil. She knows there can be no environmental justice without racial and gender justice and hopes to work at this intersection.
Tori Llorens was appointed to the EEI Board in 2022.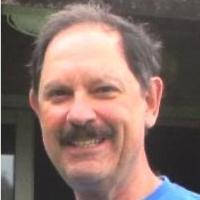 David Lotker
David Lotker served as the Chairperson of Continuing Education and Professional Development at MDC's Wolfson Campus before retiring from the College. Prior to that, he ran the Environmental Center on the Kendall Campus of MDC for ten years. Before his retirement from MDC, David served as the Ex-Officio member of the EEI Advisory Board.
He now serves on the Board of the Deering Estate Foundation (DEF) a community based charitable 501(c)3 thar is the philanthropic arm of the Deering Estate (a Miami Dade County Park.) Its Board of Directors is a diverse group of business and community leaders and dedicated supporters of education, research, cultural arts, environmental conservation and historic preservation of the 400 + acre estate. The Deering Estate and DEF provides learning opportunities for K-12 students as well as students from FIU, University of Miami, University of Florida as well as MDC. The Deering Estate has established an internationally recognized cultural and ecological field station to contribute to the important dialogues on science, society, and sustainable resource management through its collection of historic homes, archeological sites, native habitats, fine art, heritage and tourism awareness.
David Lotker was appointed to the EEI Board in 2020.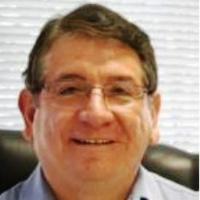 Dr. Fausto Sarmiento
Dr. Fausto Sarmiento is a Full-Professor of Geology at the University of Georgia (Athens) and Director of the Neotropical Montology Collaboratory. He has maintained a 30-year, career-long focus on the interaction between humans and the larger natural and cultural landscape. He studied under Eugene Odum, the pioneering ecologist who fiercely advocated for the inclusion of humans within ecological theory and concepts.
As a native of the Andean country of Ecuador, Dr. Sarmiento has adopted the mountain environment as his lifelong model for investigating every aspect of the human-earth interaction. Dr. Sarmiento's extensive research and publication record demonstrates his intense interest in earth ethics and literacy, along with a consistent dedication to incorporating the reality of human perspectives into the mountain landscape. He also shows a deep understanding of Global South and Global North perspectives on earth ethics and literacy.
Dr. Sarmiento was appointed to the EEI Board in 2020.
Dr. Cinda Scott
Dr. Cinda Scott received her Bachelor of Arts in Biology and Environmental Studies from Middlebury College in 1999. In 2009, she completed her Ph.D. in Marine Biology and Fisheries from the University of Miami, Rosenstiel School of Marine and Atmospheric Science. Since 2003, she has mentored students of all ages (11 to 75) about the wonders of the ocean. She sees each student's unique voice as critical in a global effort to curb the impacts of climate change.
Currently, she is Center Director at The School for Field Studies (SFS) in Bocas del Toro, Panamá.
SFS provides international educational experiences for students seeking careers in marine biology, environmental studies and conservation. As Center Director, she manages all aspects of the school's Tropical Island Biodiversity Studies program, overseeing operations, student health and safety, and the development of curriculum and research projects.
Dr. Cinda Scott was appointed to the EEI Advisory Board in 2023.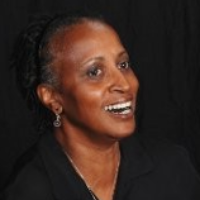 Dr. Beverly Ward
Dr. Beverly Ward holds a PhD in Applied Anthropology and a minor in Public Administration. She earned a Master's in Public Administration and a Bachelor of Arts Degree with majors in Psychology and Film/Drama. Beverly taught Cultural Anthropology at the University of South Florida, with Community Sustainability, Transportation and Society, and Geographic Information Systems among other courses. Beverly is principal and owner of BGW Associates, LLC, in which she conducts research, provides technical assistance to communities, local state and federal agencies, and conducts program evaluations, including environmental and social justice. Among her publications and papers is Saving Ourselves: The Need For Knowledge Sharing and Other Technology Transfer Among the Islands and Nation-States of the American Mediterranean in Response to Climate Change and Other Extreme Events. She is a member of the National Academy of Science, Transportation Research Board Environmental Justice Issues in Transportation Committee. Beverly is also a member of the SEYM Earthcare Committee. Beverly has been deeply involved with Alternatives to Violence Project as a facilitator. She also has facilitated Trauma Healing workshops in Colombia. She has a particular interest in permaculture and a commitment to working with youth.
https://www.researchgate.net/profile/Beverly-Ward-2
Dr. Beverly Ward was appointed to the EEI Board in 2022.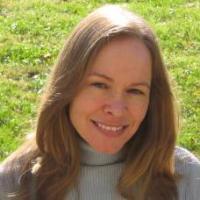 Dr. Mitzi Wood-Von Mizener
Dr. Mitzi Wood-Von Mizener has served as the director of Narrow Ridge Earth Literacy Center (NRELC) in Grainger County, Tennessee since 2008. NRELC was established to study, teach and demonstrate sustainability and has a mission of providing experiential learning of Earth literacy. Mitzi earned a Doctorate of Psychology from Nova Southeastern University in 1997 and practiced as a Clinical Psychologist until she became Director of NRELC in 2008. She received Vision Fast training from Bill Nickle as well as the School of Lost Borders and has served as Vision Fast guide at NRELC since 2006. She currently serves as a member of the Board of Directors of Just Connections which brings together people from communities and colleges in Appalachia for service-learning, research, and collaborative action that will empower communities for social, economic and environmental justice. Mitzi is a singer and songwriter and member of the east Tennessee trio, The Emancipators.
Dr. Wood-Von Mizener served on the EEI Board from 2009-2019 and was reappointed in 2023.
Previous Board Members
---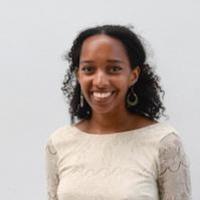 Zelalem Adefris
Zelalem Adefris is the Resilience Director at Catalyst Miami, as well as a Steering Committee Member of the Miami Climate Alliance. She holds an MPH in Global Environmental Health from Emory University and a Bachelor's degree in Community Health from Brown University. Her previous work experiences include environmental justice organizing at the Environmental Justice League of Rhode Island and conducting emergency preparedness research at the United States Centers for Disease Control and Prevention. At Catalyst Miami, Zelalem works to educate Miami-Dade County residents on climate threats, build climate leadership in Miami-Dade County's low- and middle-income communities, implement programs that strengthen community resilience, and advocate for equitable climate policies.
Zelalem Adefris served on the EEI Board from 2018-2021.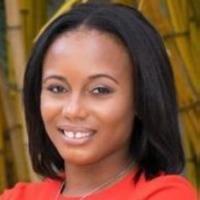 Dr. Kilan Ashad-Bishop
Dr. Kilan Ashad-Bishop received her PhD in Molecular Biology from the University of Miami, and her BS in Biology from Morgan State University. Kilan is the Vice Chair of the City of Miami Climate Resilience Committee and served on the City's Sea Level Rise Committee. Kilan is currently a postdoctoral researcher in the University of Miami School of Education and Human Development and the Director of College Access for Breakthrough Miami. Her professional experience spans academic research, policy, and the nonprofit and private sectors, but her goal remains to improve the health and wellbeing of communities of color.
Dr. Ashad-Bishop served on the EEI Board from 2020-2021.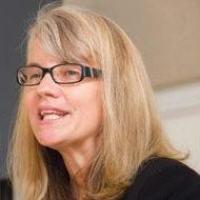 Cynthia Barnett
Cynthia Barnett is a long-time journalist who has reported on freshwater from the Suwannee River to Singapore. She is the author of Mirage: Florida and the Vanishing Water of the Eastern U.S., Blue Revolution: Unmaking America's Water Crisis, and Rain: A Natural and Cultural History.
Ms. Barnett has worked for newspapers and magazines for 25 years. Her numerous journalism awards include a national Sigma Delta Chi prize for investigative magazine reporting and eight Green Eyeshades, which recognize outstanding journalism in 11 southeastern states.
She earned a bachelor's degree in journalism and master's in American history with a specialization in environmental history, both from the University of Florida. In 2004, she was awarded a Knight-Wallace Fellowship at the University of Michigan, where she spent a year studying freshwater supply.
Cynthia Barnett served on the EEI Board from 2015-2017.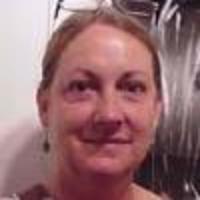 Deena Blazejack
Deena Blazejack is Professor Emeritus of English at Miami Dade College and helped found the Earth Ethics Institute's EcoUrban program, an interdisciplinary, residential honors program in downtown Miami for which she was awarded Recognition for Innovation of the Year by the League for Innovation in the Community College. Blazejack served as the EcoUrban Program's residential faculty member. In her retirement Deena is enjoying her organic kitchen garden, meditative walks on the beach, riding her bike and devoting time each day to writing. She is currently working on a novel and is Artist in Residence at Deering Estate. She resides in Miami, Florida.
Deena Blazejack served on the EEI Board from 2000-2011.

Linda Brady
Linda Brady served on the EEI Board from 1997-2003.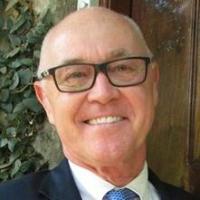 Dr. Peter Blaze Corcoran
Dr. Peter Blaze Corcoran is Professor of Environmental Studies and Environmental Education at Florida Gulf Coast University where he serves as Director of the Center for Environmental and Sustainability Education. Recently he has held visiting professorships at University Sains of Malaysia, The University of the South Pacific, and University of Nairobi. In 2013, Corcoran was awarded a Fulbright Fellowship to work with the Wangari Maathai Institute for Peace and Environmental Studies in Kenya.
Corcoran is on the Steering Committee of United Nations Environment Programme's Global University Partnership for Environment and Sustainability. He is a Senior Advisor to Earth Charter International and a Senior Fellow with the US Partnership for Education for Sustainable Development. He served as a member of the UNESCO Reference Group for the United Nations Decade of Education for Sustainable Development from 2005-2014.
His books are Intergenerational Learning and Transformative Leadership for Sustainable Futures with Brandon Hollingshead, Wageningen Academic Publishers (2014); Learning for Sustainability in Times of Accelerating Change with Arjen Wals, Wageningen Academic Publishers (2012); Fundamentals of Sustainable Development with Niko Roorda and Joseph P. Weakland, Earthscan-Routledge (2012); Young People, Education, and Sustainable Development: Exploring Principles, Perspectives, and Praxis with Philip Molo Osano, Wageningen Academic Publishers (2009); A Voice for Earth: American Writers Respond to the Earth Charter with A. James Wohlpart, University of Georgia Press (2008); The Earth Charter in Action: Toward a Sustainable World published in The Netherlands by Royal Tropical Institute (KIT) Publishers (2005); and Higher Education and the Challenge of Sustainability: Contestation, Critique, Practice, and Promise with Arjen Wals published in The Netherlands by Kluwer Academic Press (2004).
Dr. Peter Blaze Corcoran served on the EEI Board from 2009-2019.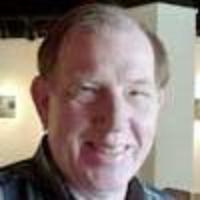 Dr. Daniel Daniels
Dr. Daniel (Dan) Daniels, Professor Emeritus of English Literature at Southwestern College, served on the Earth Ethics Institute National Advisory Board until his death in December 2009. Dan developed a strong interest in the interconnectedness of fields of knowledge. In 1998, he and a colleague co-founded the Southwestern College Bridges Conference on connections between mathematics and art. Dr. Daniels was one of the founding EEI National Advisory Board members.
Dr. Daniels served on the EEI Board from 2000-2009.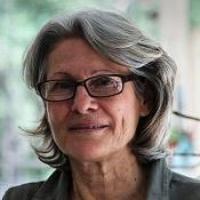 Joyce DiBenedetto-Colton
Joyce DiBenedetto-Colton holds a Master's degree in Higher Education, a Graduate Certificate in Health Promotion & Disease Prevention from Florida International University's Stemple School of Public Health, and a Certificate in Environmental Studies from FIU. She is a retired Certified Health Education Specialist (RCHES).
Joyce retired from Miami Dade College (MDC) in 2014, where she served for more than thirty years in both teaching and administrative roles. Joyce taught courses in Energy in the Natural Environment, Preparing for Student Success, and she developed and taught courses in Earth Literacy. In 1998 she collaborated in establishing the award-winning Eco-Urban Honors Program, a college-credit residential program for students, located at the historical Miami River Inn in East Little Havana, which received Recognition for Innovation of the Year by the League for Innovation in the Community College.
Joyce worked with McGregor Smith Jr. and colleagues to establish a number of innovative programs at MDC since 1975, including the Environmental Center at Kendall Campus which broke ground in 1978. In 2000 she served as Director of the Earth Ethics Institute (formerly Environmental Ethics Institute) and also served as Coordinator for the College's Animal Ethics Study Center, receiving the 2003 Innovation in the Study of Animals and Society Award for Excellence presented by the Humane Society of the United States.
Since retirement, she resides in North Florida and continues her work in the general community, focusing on food security, organic gardening, and prevention of disease through plant-based whole foods nutrition.
Joyce DiBenedetto-Colton served on the EEI National Advisory Board from 2014 - 2023.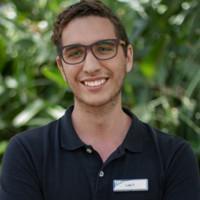 Luis Daniel Fuentes
Luis Daniel Fuentes, MDC and FIU alumnus, is a first-generation Cuban American scientist. He obtained a Bachelors in Science in Chemistry, Bachelor of Arts in Psychology, Interdisciplinary degree, and minor in Biology from Florida International University. He currently works at Jordi Labs, an ISO 17025 certified laboratory, as a project manager and chemist. As a project manager, he manages between 25-50 investigative, legal, quality control, protocol, and cGMP/GLP projects ranging in scope and purpose. As a chemist he helps identify and quantify extractables and leachables that are generated under exhaustive conditions in medical devices and food contact studies submitted to regulatory agencies such as the FDA and CFDA using over 60 analytical instruments, which include HPLC, LCMS, GCMS, GC-FID, ICP-MS, and GPC.
During his time at FIU, Luis worked as an Academic Coach and Lead STEM tutor focused on leveraging the success of minority students in STEM disciplines. He was also engaged in Astrochemical computational research, and published his work in CHEMPHYSCHEM, a scientific journal for physical chemistry. Prior to attending FIU, and while attending MDC, he directed a campaign through the EEI's YES! for Environmental Sustainability (YES!) club to eliminate plastic bags at MDC Kendall, Wolfson, and InterAmerican bookstores. He also partook in a mentorship program, Connect2Complete, through MDC's Institute for Civic Engagement and Democracy. He served the homeless population, working as an iCED delegated Public Service Fellow at the Miami Rescue Mission in Overtown and was the Vice President of Students Aiding International Development, which helped to fund raise twenty-thousand dollars for a small community in the Republic of Congo. In addition, he worked alongside the Outreach Coordinator for The Life of Freedom Center, helping to find and shelter human trafficking victims in Okeechobee.
Luis partook in an immersive one-week Earth Literacy event in 2012 at Narrow Ridge. This immersion broadened his world view and forever changed his perspective on issues of sustainability and cosmology, strengthened by the Earth Charter. In 2014, he attended a Vision Quest in Narrow Ridge which further grounded his commitment to Earth Literacy.
Luis served on the EEI Board from 2015-2021.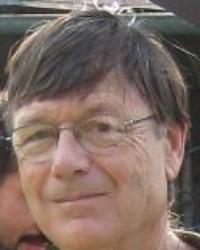 Dr. Larry Edwards
Dr. Larry Edwards received his Ph.D. in chemical-physics at Harvard University. He taught/researched at the American University of Beirut, Lebanon, Cal State Northridge, and the California Institute of Technology before moving to the U.S. National Science Foundation. After 17 years of government service Larry finally realized the depth of today's crisis and left NSF to live and teach at Genesis Farm in Blairstown, NJ. He continued to teach there as well as at the California Institute of Integral Studies and the Dominican Ecocentre in Wicklow City, Ireland.
Dr. Edwards served on the EEI Board from 2005-2015.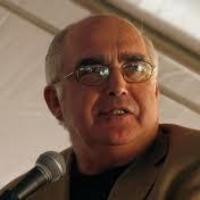 Dr. Joe Iannone
Dr. Joe Iannone served as the Dean of St. Thomas University's School of Theology and Ministry until his retirement in April 2010. A graduate of the University of Notre Dame and St. Michael's College, Dr. Joseph Iannone has published a number of articles on family religious education, parish theology issues and peacemaking.
His legacy at St. Thomas University includes adding an environmental justice approach to the curriculum, relating it to economic and social/human realities, and establishing the Center for Justice and Peace, which has local, regional and international ramifications. Dr. Iannone was one of the founding EEI National Advisory Board Members. He resides in Miami, Florida.
Dr. Iannone served on the EEI Board from 1999-2010.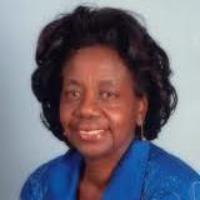 Dorothy Jenkins-Fields
Dorothy Jenkins-Fields is a Historian; and the Founder of The Black Archives, History and Research, Foundation of South Florida, Inc. She is a graduate of Booker T. Washington Jr.-Sr. High School in Miami's Overtown. She earned a bachelor's degree at Spelman College, Atlanta, Georgia; a master's degree in Curriculum and Instruction from the University of Northern Colorado, and a doctorate in Public History from The Union Institute/University, Cincinnati, Ohio. A Woodrow Wilson Teacher's Fellow, she studied at Princeton University. Formerly a school librarian, reading teacher and educational specialist, she was an educator with the Miami-Dade County Public School System for forty years.
Dorothy Jenkins-Fields served on the EEI Board from 2000-2001.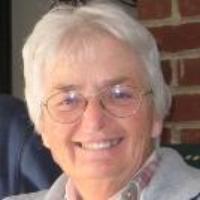 Miriam Therese MacGillis
Miriam Therese MacGillis is the director of Genesis Farm, which she co-founded in 1980 with the sponsorship of her Dominican congregation in Caldwell, NJ. In 2005 she received the Thomas Berry Award. In 2007 Grist magazine named her one of the world's top 15 green religious leaders. She lectures extensively and has conducted workshops in North America, Europe, and Asia. She resides at Genesis Farm in New Jersey. Miriam MacGillis was one of the founding EEI National Advisory Board Members.
The Fate of the Earth
Miriam MacGillis served on the EEI Board from 1994-2010.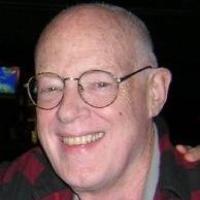 Dr. Thomas (Tim) McGuirl
Dr. Thomas (Tim) McGuirl, Professor Emeritus at Miami Dade College, began his service at MDC Kendall Campus Counseling Center for Human Development with a focus on value clarification. Tim was instrumental in creating one of MDC's Core Courses, "The Individual in Transition".
Tim's doctoral work in alternative education at the University of California involved participation and observation in the "LA Free School" - a school exemplifying the Free School education reform movement during the 1960s and early 1970s. He was Associate Director of The Urban Semester, "a program that sends students out of the classroom and laboratory and into the city streets and halls of power." The Urban Semester was one of the first programs of full-time study designed to be useful to undergraduates looking toward service in urban areas. At MDC, he worked with the newly-created alternative academic program, the Inter-Curricular Studies Division, where small groups of full-time students worked with an interdisciplinary faculty team.
In 1975, Tim served as a Faculty Advisor for the Wolfson Campus's Life Lab program. For the next twenty-plus years, he worked collaboratively with Norma Watkins and Mac Smith in Life Lab, as it grew into a full Division, establishing and directing the original Environmental Demonstration Center on Kendall Campus, and as faculty and co-director of Wolfson's subsequent Environmental Ethics Institute (EEI). While co-director of the EDC, Tim created the Landscape Center, Xeriscape courses promoting the use of sustainable, native plants in natural landscaping. Tim McGuirl served for years as a founding member of the EEI National Advisory Board.
Tim is currently Professor Emeritus at Miami Dade, and divides his time between Miami and North Carolina.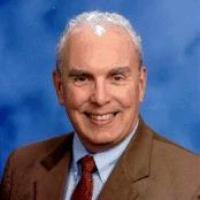 Dr. Ross McCluney
Dr. Ross McCluney is a research physicist, writer, and consultant, who served as Principal Research Scientist at the Florida Solar Energy Center (FSEC), a research institute of the University of Central Florida, from 1976 through 2007. Before joining FSEC, McCluney worked as an oceanographer for NASA's Goddard Space Flight Center. His research has ranged from ocean thermal energy conversion to solar water heating to assessing the performance of daylighting systems, and his consulting has included assessing the energy efficiency and illumination performance of windows and skylights.
He has written more than 75 essays and technical papers and is the author or editor of four books, including Humanity's Environmental Future: Making Sense in a Troubled World, and Getting to the Source: Readings on Sustainable Values, an anthology of essays by prominent environmental writers on environmental values. His essays have appeared in such publications as the International Journal of Energy, Environment, Economics, Earth Literacy Link, Clearing, and The Florida Naturalist. Dr. McCluney was one of the founding EEI National Advisory Board members.
Dr. McCluney served on the EEI Board from 1997-2008.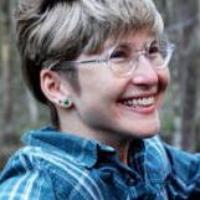 Madelyn Moyer
Madelyn Moyer served as an AmeriCorps VISTA member assigned to the Earth Ethics Institute (EEI) at Miami Dade College in 2009-10, where she helped establish Community-Rooted Organic Produce Services (CROPS) an organic produce purchasing cooperative with a sliding membership fee based that serves the Miami Dade College community.
Upon completion of her service at EEI, Madelyn was accepted into the Catalyst Project's Anne Braden Anti-Racist Training Program in San Francisco, a four month political education and leadership development program designed to support the political development, skills, and analysis of white activists in becoming accountable, principled anti-racist organizers building multiracial movements for justice. During her time there she interned with the Chinese Progressive Association, supporting their work around immigrant and workers' rights.
Currently Madelyn is a New York City Teaching Fellow. She started her training in June 2011 and now is working full time as an Earth Science and Marine Science teacher at Bedford-Stuyvesant Preparatory High School, in Bedford-Stuyvesant, Brooklyn.
Madelyn Moyer was appointed to the EEI Board in 2011.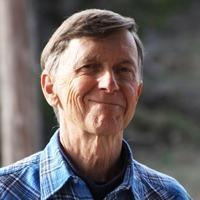 William (Bill) Nickle
William (Bill) Nickle has made it his goal in life to promote the importance of environmental education and Earth literacy. Nickle received his Bachelors of Arts degree from Emory and Henry College in 1961. Upon graduation, he pursued and received a Masters of Divinity degree from Duke University in 1964.
Nickle's professional efforts in environmental education began in 1980. From 1980—89, Nickle was the Director/Manager of Wesley Woods summer camp in Townsend, Tennessee. During that time, he expanded the camp summer programs to include year-round environmental education serving students from all socio-economic backgrounds, rural to inner city, interracial, interdenominational, terminally ill, physically challenged, kindergarten to high school seniors.
In 1991, Nickle founded Narrow Ridge Earth Literacy Center (NRELC) in Grainger County, Tennessee. NRELC promotes Earth literacy and sustainability and protects over 500 acres of Appalachian countryside. Nickle took three years off from his work at NRELC from 2000 to 2003 and spearheaded The Earth Lab at Gray Center in Mississippi. Bill Nickle was one of the founding Earth Ethics Institute National Advisory Board Members.
William Nickle served on the EEI Board from 1994 - 2011 and was re-appointed to the EEI Board to serve from 2015 - 2023.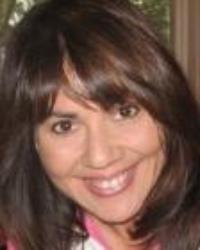 Audrey Ordenes
Audrey Ordenes began her environmental career as a Policy Representative for The Nature Conservancy's Florida Chapter in Tallahassee working on legislative appropriations and land management policy. She also held the position of director of the Trust for Public Land's South Florida & Puerto Rico Office where she designed and implemented a regional strategy to acquire and develop land for the public to enjoy as parks, gardens, historic sites, and natural areas by raising capital, negotiating land deals, and securing public and private partnerships.
She worked in the public sector as Lead Intergovernmental Representative for the South Florida Water Management District where she handled local government relations in Miami-Dade County on flood mitigation, water supply, ecosystem conservation, and water quality protection. While in the philanthropic sector, Ms. Ordenes played a leadership role within the Turner Foundation in Atlanta to organize multiple grantees and contractors, develop a marketing strategy, and formulate policy objectives on a state-wide ballot initiative and legislative campaign relating to land, water, and historic preservation.
Audrey Ordenes served on the EEI Board from 2003-2013.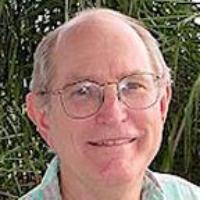 Dr. Jack Parker
Dr. Jack Parker is a Founding and Emeritus Professor at Florida International University (FIU). He Received a B.S. in Chemistry from Emory University and a Ph.D. in Physical Chemistry from the University of California at Berkeley. His research interests focus on ecological landscaping, passive solar cooling, energy and resource conservation, energy policy and environmental education. Dr. Parker received American Forests' Research Medal for his pioneering studies of energy conservation landscaping, the Distinguished Service Award from the Florida Board of Regents for his work in the community and the FIU Service Medallion for 35 years of outstanding university service.
Dr. Parker was appointed to the EEI Board in 2011.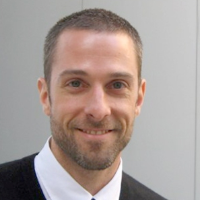 Scott Perret
Scott Perret is the Director of Communications & Network Relations for The Natural Step International, where he is responsible for re-branding, internal and external communications and organizational culture. He also seeks to operationalize leverage points for the broader dissemination in society of a proven framework to help organizations plan strategically and systematically towards sustainability (known as the Framework for Strategic Sustainable Development, or FSSD), and help facilitate the growth and organization of an inclusive, global, networked community of practice around the FSSD.
Scott Perret served on the EEI Board from 2013-2014.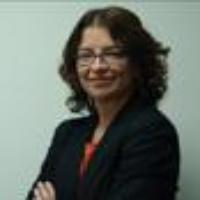 Glenda Phipps
Glenda Phipps is the director of the Miami Dade College (MDC) Hialeah Learning Resource Centers. She served on the Earth Ethics Institute (EEI) Council, a self-selecting group of MDC faculty and staff who meet monthly and identify actions and activities of the EEI, from 2007-2012.
Ms. Phipps represented the MDC Administration as an ex-officio member of the Earth Ethics Institute National Advisory Board during her service in that capacity from 2008-2013.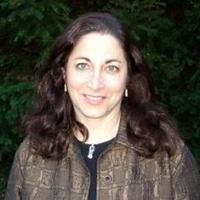 Dr. Debra Rowe
Dr. Debra Rowe is Senior Advisor at Second Nature and a Senior Fellow at the Association of University Leaders for a Sustainable Future, where she helps higher education institutions integrate "sustainability literacy" into curricula, student life, operations and community partnerships. She is the Higher Education Co-Chair of the U.S. Partnership for the Decade of Education for Sustainable Development. Dr. Rowe is the Co-Coordinator of the Higher Education Associations' Sustainability Consortium. She is also the energy and sustainability consultant to a National Science Foundation funded Electronic Environmental Resources Library. Dr. Rowe has been professor of Renewable Energy Technologies, Energy Management and Behavioral Sciences for over 26 years at Oakland Community College. She was Interim Dean of Applied and Engineering Technologies in 2002-2003, and won the Outstanding Faculty Award in 2004. She consults with colleges nationally, has numerous publications and is often a keynote speaker at conferences. Debra Rowe received her Ph.D. in Business, her M.B.A., and her M.A. in Psychology from the University of Michigan. Debra's B.A. is from Yale University.
Dr. Rowe served on the EEI Board from 2011-2014.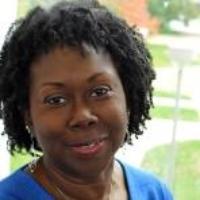 Dr. Leslie Roberts
Dr. Leslie Roberts was the Dean of Academic Affairs at the Miami Dade College InterAmerican Campus until 2007 when she became the Dean of Arts and Sciences at Trinton College in River Grove, Illinois. She represented the MDC administration on the Earth Ethics Institute National Advisory Board as an ex-officio member until 2007. In 1997, Dr. Leslie Roberts was chosen as the Earth Ethics Institute director, and served as resident faculty for the Eco-Urban program.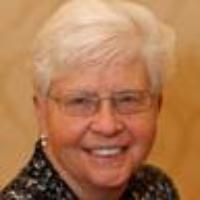 Patricia Siemen
Patricia Siemen is a Dominican Sister from Adrian, Michigan, and an attorney. She currently serves as the director of the Center for Earth Jurisprudence, Barry University School of Law. Previous positions Sister Pat has held include director of the Earth Ethics Institute at Miami Dade College, engaging students and staff in programs and workshops in Earth Literacy; staff attorney for the Voting Section of the United States Department of Justice, Civil Rights Division; and legal services attorney for migrant farm workers in South Florida. Sister Pat has also served in community organizing with the African-American community in rural Tennessee, in parish ministry with the Latino community and elementary education. She served on the Adrian Dominican Sisters Congregational leadership team from 1988-98.
Pat holds a Juris Doctor from Northeastern University School of Law, Boston; a Master in Public Affairs from the University of Texas at Austin; and a Master in Culture and Spirituality from Holy Names University, Oakland, California. Her B.A. is in History and Political Science from Siena Heights University, Adrian, Michigan. Pat is a member of the Michigan and Florida Bar.
Pat Siemen served on the EEI Board from 2011-2017.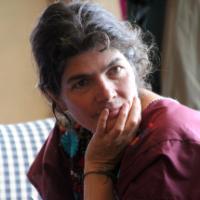 Ana Maria Vasquez-Leon
Ms. Ana Maria Vasquez-Leon is the Latin America director of the Bridges Across Borders (BAB) program in Jacque, Panama. Bridges Across Borders is an international, non-governmental organization that was formed to address the root causes of violence and hatred in the world. BAB is working to dissolve the imagined and imposed borders that separate by: 1) encouraging a cooperative spirit that builds understanding of our global community 2) supporting projects that lead to sustainable economic self-sufficiency 3) preserving ancient cultures and ancient species 4) teaching creative non-violent methods of resolving conflict 5) and promoting universal principles of human rights.
Ana Maria champions the Sea Turtle Preservation Program's capacity which pays local people to preserve and protect sea turtle nest sites and aid the little turtles in reaching the sea. The money allows locals to replace the turtle eggs, a staple of the local diet, with chicken eggs, encouraging local small businesses and ensuring that an important food source is not lost in the process of ecological conservation. BAB has 250 nests and each nest in the program releases 100-150 baby turtles into the wild, of which only 1 or 2 will survive to maturity to return and breed on the beach at Jaque. Ana Maria is an artist and musician who tells the Universe Story through paint and song.
Ana Maria served on the EEI Board from 2005- 2015.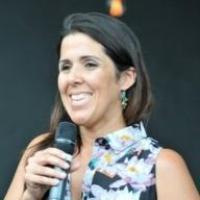 Marta Viciedo
Marta Viciedo loved cities before she ever realized that they could be an object of study, finding herself drawn to the strange, seemingly random order and unique rhythm of urban places. Her desire to understand living systems and communities first drove her to the sciences. Marta holds a Bachelors Degree from Florida International University where she also worked for eight years as a researcher in a USGS-sponsored Marine Ecosystem Research Lab.
Marta earned her Masters Degree in Urban & Regional Planning from Florida Atlantic University (FAU). At FAU she completed a fellowship as a researcher in the Visual Planning & Technology Lab where she worked on various GIS-based studies, including a Sea Level Rise Vulnerability and Hurricane Displacement research and mapping project. As an urban planning student, she participated and led several community-driven place-based projects including Better Block Fort Lauderdale, Little Havana Underpass Park and Purple Line. While these projects had differing goals, they were all based on the same shared principles of community-built solutions for resilience and livability within the urban context.
In 2013, Marta co-founded Urban Impact Lab which takes a multidisciplinary approach to developing creative strategies and solutions for urban problems. Urban Impact Lab works with foundations, nonprofits, private firms and community groups to collaboratively address Miami's most pressing challenges. The firm addresses pressing issues such as building climate resilience and local transportation issues through strategy, communications, design and policy/advocacy work . In addition, Urban Impact Lab works on place-based projects that elevate the dialogue around public spaces, build social capital and integrate disparate efforts around similar city-building goals.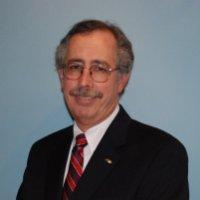 John Villamil
John Villamil worked extensively with Miami-Dade Community College's Wolfson Campus from 1990-1997. He was the Associate Dean for the school of science, architecture, engineering, and interior design; the Associate Dean for instructional resources; and program and curriculum development director for the teaching/learning resource center.
John Villamil began his service on the EEI Board in 1998.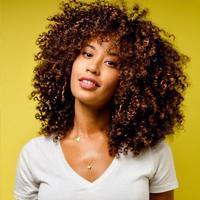 Danni Washington
Danni Washington is a Miami native with Jamaican roots. She is deeply passionate about our oceans and science communications. She dreamed of studying the oceans since she was six years old. In 2008, Danni graduated from the University of Miami Rosenstiel School of Marin Atmospheric Science with a B.Sc. in Marine Science/Biology. At age 21, she co-founded along with her mom, Michelle Swaby-Smith, the Big Blue - a 501 (c)(3) non-profit organization dedicated to inspiring and educating youth about marine conservation through the arts and media. "Ocean Conservation through Artistic Inspiration". She also served for four years as a naturalist at the Marjory Stoneman Douglas Biscayne Nature Center where she helped educate thousands of South Florida children about local marine ecosystems. For three years, Danni served as an on-camera personality and science filmmaker with Untamed Science multimedia series and outreach program connecting teens to marine scientists mentors and role models inspiring them to pursue careers in marine science) and she also co-starred with Jaden Smith in the official educational outreach video for the theatrical film After Earth starring Jaden and his dad, Will Smith. Most recently, Danni is working as the host of a brand new STEM educational TV Series which features the latest advancements in bio-inspired technology and design called XPLORATION NATURE KNOWS BEST which is syndicated on FOX and available on, Amazon Prime, Roku and Yahoo View. She also co-created and produced a new initiative called Sea Youth Rise Up which is a collaborative effort to elevate the role of youth leadership in ocean conservation policy and advocacy on World Oceans Day.
Danni Washington served on the EEI Board in 2018.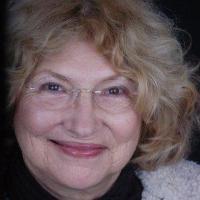 Dr. Norma Watkins
Dr. Norma Watkins, Professor Emeritus, taught at Miami Dade College for twenty-six years. She co-directed the Life Lab Division, Mac Smith's innovative interdisciplinary program, a precursor to the Environmental Demonstration Center (EDC), which she also co-directed. She started programs at EDC such as The Owner Builder Center, teaching sustainable building and remodeling. Out of the Environmental Demonstration Center grew Earth Ethics Institute (EEI), then called the Environmental Ethics Institute, which Watkins directed before retiring and becoming a member of the Board. She now teaches creative writing at College of the Redwoods in Ft. Bragg, CA, and her memoir The Last Resort, Taking the Mississippi Cure, was published in 2011.
Dr. Watkins served on the EEI Board from 1994-2009.