---
Features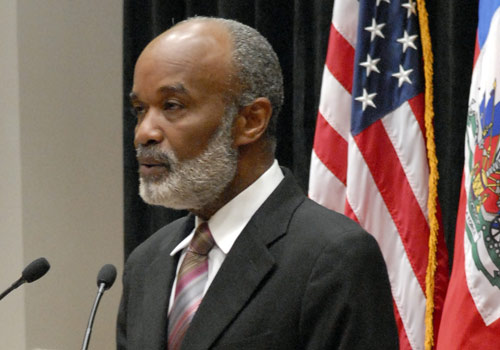 Presidential visit
Haitian President René Préval met with dozens of community activists at Miami Dade College to discuss the humanitarian crisis in Haiti following four storms, including Tropical Storm Hanna and Hurricane Ike.
Commenting on food shortages and other issues facing the Caribbean country, Préval said Haiti can only rebuild with help from neighboring countries and with the support of its far-flung diaspora.
More than 300 people were presumed dead after the storms swelled rivers, collapsed bridges and flooded towns in Haiti's Artibonite department. MDC students and staff donated 200 boxes of goods to the relief effort.
Representatives of the Haitian Consulate in Miami arranged the meeting, which was held in the Wolfson Campus Emerging Technologies Center of the Americas.
— Gariot P. Louima
More Features Articles