---
Features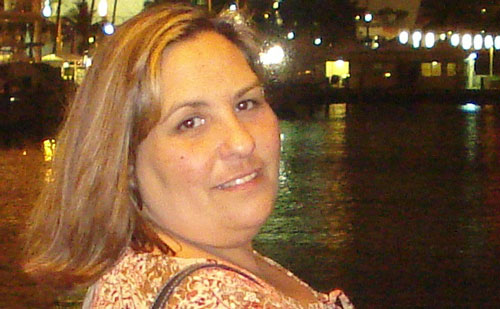 Self-Sacrifice and Determination Propel BAS Graduates
Rosa María Acosta (pictured) returned to school in 2003 to obtain an associate degree in social work.
Now the mother of two is among the 41 students in the first graduating class of MDC's Bachelor of Applied Science (BAS) in Public Safety Management.
The BAS program is a unique academic offering of MDC's renowned School of Justice at the North Campus. The BAS program was launched in 2006 as the College's second bachelor's degree program.
It was designed to meet the growing need for trained professionals in the fields of emergency management, crime scene investigation, criminal justice, probation and parole, security and loss prevention, corrections, and law enforcement.
For Acosta, going back to school required great sacrifices, such as having to juggle her work and family schedule with night classes and studying. She took a job at her son's school to be closer to him and be able to easily take him to appointments for a speech challenge. Determined to excel, she maintained a 3.3 GPA while caring for a family, working and completing an internship assisting probation officers at the Department of Justice.
The internship led to her calling to help troubled youth and inspires her desire to earn a master's degree in social work and to pursue a career in juvenile justice.
Also graduating is Tyrone Thompkins. The first-generation college student said the academic support and advisement he experienced at the North Campus helped propel him forward and achieve his professional goals.
With two associate degrees under his belt, Thompkins works full time as a case manager for troubled youth.
— Sue Arrowsmith
More Features Articles