---
Cultural Spotlight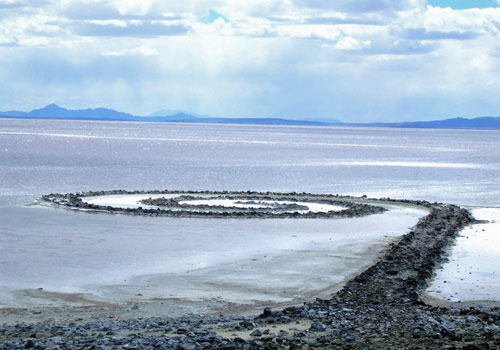 The environment through the artist's eyes
In response to our heightened general awareness of environmental issues, the College's Art Gallery System is presenting an exciting exhibition asking local artists for their take. Art Tells invites artists to respond to vital issues like urbanization, watersheds and climate change, and contribute to the global discussion on the environment.
The College has invited four Miami artists to present small format artworks – no larger than 8 by 10 inches – that explore environmental concerns. The works will be displayed at Hialeah Art Lounge starting on Jan. 21.
A second group of artists will be invited to present installations on the grounds of Hialeah Campus. These works, created and displayed in the public sphere, are intended to engage the public in an essential dialogue about our relationship with the environment around us, but is ultimately about human survival. The exhibition is a tribute to environmental artist Robert Smithson.
Smithson remains one of the most influential and original artists of his generation. As a pioneer in the American land art movement, his voice has had a major impact on artists worldwide.
Smithson's provocative and seminal works redefined the language of sculpture. He was one of the founders of the art form known as earthworks, and is most well known for the Spiral Jetty, 1970, located in the Great Salt Lake, Utah. Spiral Jetty embodied one of his goals: to place work in the land rather than situated on the land. Smithson's earthworks defined an entirely original idea of landscape.
The earthworks enabled Smithson to deal with his concerns regarding art in the land, while simultaneously producing an art form that was non-commercial, existing outside of the traditional viewing spaces. It could not be owned or seen easily.
His artistic endeavors in the land enabled Smithson to explore chaos and order - how natural forces such as wind, rain, heat and cold, would affect the work over time.
Education and community outreach activities for Art Tells will include gallery talks and guided walks around the campus installations. Videos from the Environmental Performance Actions art project at Exit Art, a nonprofit cultural center in New York, will also be presented.
— Katherine Joss
More Cultural Spotlight Articles