---
Features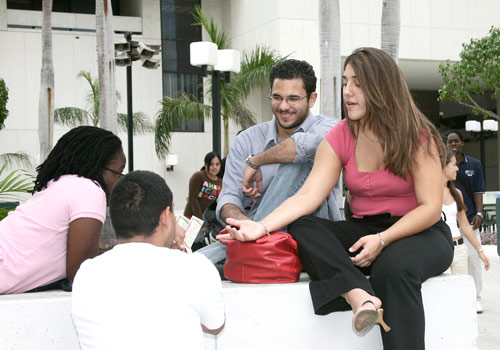 Survey shows overall student satisfaction
MDC students are more satisfied with the services they receive in the areas of advisement and mentoring than they were three years ago, according to a recent survey of enrolled students.  That same survey showed students' impressions of employee professionalism, courteousness and knowledge also improved.
On the whole, 92 percent of student respondents said they were satisfied overall with MDC, survey results showed. Most students said the quality of education they receive far exceeds the cost to attend the institution. Respondents also said they were impressed with their classmates, professors, non-teaching administrators and staff they encountered on their campuses.
The Enrolled Student Survey is administered in order to assess the quality of services and student experiences at MDC.
College researchers monitor changes over time for continuous quality improvement and assess the impact of targeted improvement efforts.
An important characteristic of MDC students is the proportion identified as "first generation" college students, with neither parent having attended college. Slightly more than half of the respondents (52 percent) were in this category, which is consistent with the 2006 survey results.
As in past surveys, three quarters of the students (75 percent) indicated that MDC was their first choice of colleges to attend, and the majority (86 percent) said they were enrolled to earn a degree or certificate.
The highest-rated service at the College was the library, with 95 percent of users satisfied, followed by the testing departments (94 percent), and the bursar's offices and study skills labs (93 percent each). No services showed a College-wide decrease in student satisfaction across the past three surveys.
The majority appeared satisfied with MDC, with 87 percent of students giving a positive rating to the College.
Similarly positive results were found in a survey of students enrolled in bachelor's degree programs and the Educator Preparation Institute.
While overall satisfaction ratings were very high, the ratings did vary by program: BAS with a major in public safety management (91 percent), EPI students (92 percent), baccalaureate in education (84 percent) and Bachelor of Science in Nursing (83 percent).
More Features Articles