---
Academics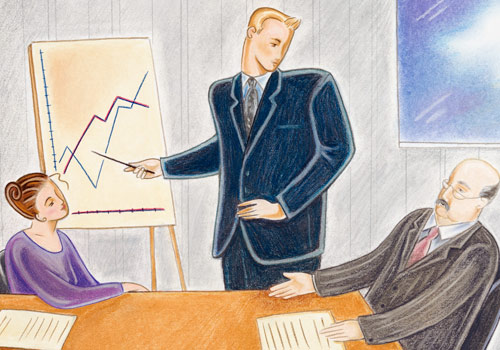 Program prepares CEOs-in-training
Opportunities can be created, even in an uncertain economy. That's the message that Miami-Dade College's entrepreneurship program is trying to spread to students of all levels, from high school students with big dreams to small-business owners looking to grow in the right direction.
Urging students to take control of their own careers, the program consists of four courses that cover the fundamental skills needed to start a successful business—from writing a business plan and setting up an e-commerce site to marketing and selling a product.
When they complete the program, students receive a College Credit Certificate in Entrepreneurship. The credits they earn can be used toward an A.S. in marketing with a focus on entrepreneurship or students can pursue their bachelor's degree in another area of interest.
MDC's program serves as a continuation of the entrepreneurship education program currently offered in many Miami-Dade County Public Schools. The MDC program was started in 2008 with these students in mind, but as a result of the economic climate, students of all ages and professional backgrounds have enrolled.
"A lot of folks who are not 18, who are not coming straight from high school, and haven't been able to find a job are looking to start

their own business as a way to regain their economic self-sufficiency," Dr. Stephanie Etter, director of the School of Business, said.
"I really think that coming away with just the general idea that you can be a successful entrepreneur, you can own your own business, you can be your own boss and you can make it work – that is the biggest thing that we hope that students walk away with from the program," she said.
— Natalia Maldonado
More Academics Articles