---
Academics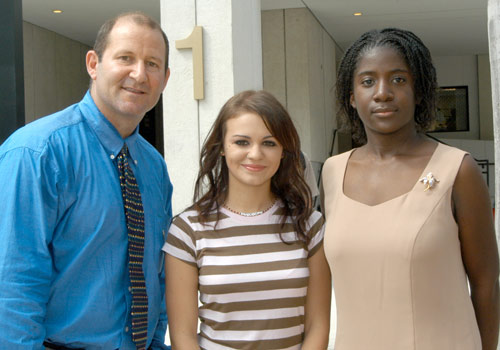 Students learn while serving community
Service learning at MDC's Center for Community Involvement combines the best of active learning and citizenship by connecting the classroom with service projects that help the community. Unlike volunteer work, or traditional internships, the Center ensures equal focus on both the service being provided and the learning that is occurring. With flexible hours and a wide variety of options, service learning can often be incorporated seamlessly into a student's academic and work schedule.
Through the Center, students have access to a multitude of agencies that provide service-learning opportunities. Choices range from working with local schools and organizations to teach adult education and literacy, to animal services, homelessness and substance abuse support, and much more.
To Josh Young, the Center's director, it's the simple things that make a difference in a child's life. That's why the Big Brother, Big Sister volunteer took his "Little Brother"  bowling when he started as a mentor in the program 15 years ago. Recently named "Florida's Big Brother of the Year" by the Big Brothers, Big Sisters Association of Florida, Young oversees service-learning and America Reads activities at the Center, as well as campus-community partnership and civic-engagement initiatives for the college. He said he plans to continue being a mentor for the rest of his life.
It's easy to see the difference service learning has made in Young's life, the students who participate in the Center and the overall community. For Young, his first little brother was on the brink of being expelled from the Miami Dade Public School System when he was matched up years ago. In 2008, he graduated from MDC and is now attending the University of South Florida, studying communications.
These days, Young spends time with another Little Brother and continues to pursue his passions working at the Center.
— JD
More Academics Articles