---
Academics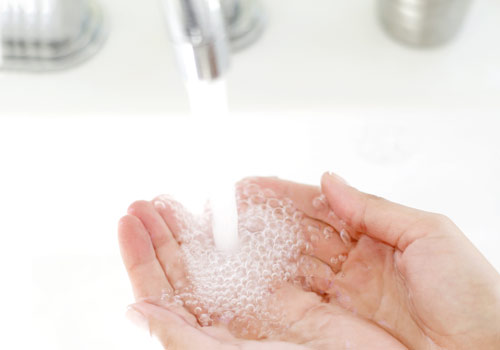 Reaching out to the elderly
Many people don't spend too much time thinking about hand-washing techniques, but for the students of the new Elder Caregiver Educational Institute at MDC's North Campus there is a test for the task.
"It sounds simple, but it's not," said María Hernández, MDC professor and Home Health Aide program coordinator. "There is a protocol."
Extensive training
Hand hygiene is just one of the many lessons taught in the 75 hours of training at the institute, which opened in the spring thanks to a $20,000 grant from the International Longevity Center (ILC), in collaboration with the MetLife Foundation. MDC was one of only 15 U.S. colleges — and the only one in Florida —  to receive the grant.
According to ILC, almost 1.4 million older Americans are living in nursing homes, nearly 6 million receive care at home and significant numbers go completely without the help they need. This program is  helping overcome the hardships these Americans face. MDC's classes are offered in English, Spanish and Creole.
Helping the community
"This program is so important to the community," Hernández said. "There are so many elderly people whose families work but don't want to send them to an institution. These families can benefit tremendously from having trained home health aides."
Students learn the basics of food preparation, feeding, dressing, moving and creating home-setting activities for the people who will be in their care. They also learn about the health care system, taking vital signs, documenting health care, managing time and dealing with safety, legal, cultural and ethical issues.
"We live in a melting pot here in South Florida," Hernández said. "We teach our students how to deal with patients with different beliefs and values."
Outside the classroom, students work side-by-side with practicing home health aides in adult living facilities.
"It's been a very successful program," Hernandez said.
— PUR
More Academics Articles