---
Academics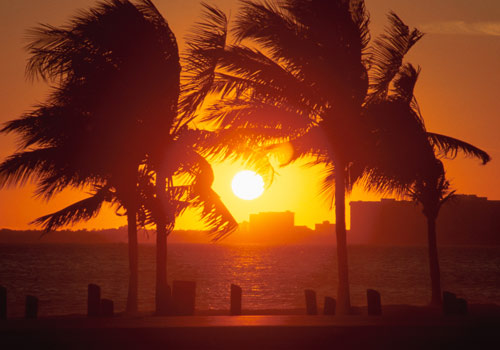 Scholarship helps students affected by hurricanes
There isn't much that can't be lost in a hurricane – electricity, property, sanity and even lives. But during the aftermath, when your choices are putting a roof over your head or paying for next semester, education can be lost as well.
In an effort to prevent such a loss, Miami Dade College has been marked to receive the 2010 P!N Dreamkeepers scholarship to improve the lives of those affected by hurricanes.
Coping with crisis
The program was created by Plan!t Now, a nonprofit organization that provides hurricane and severe storm relief.  Scholarship America, which administers the program, will award the scholarships to students studying natural hazard sciences, such as weather research, engineering, chemistry and other fields that help predict or mitigate the impacts of natural disasters.
"Community colleges are the most viable choice for many people seeking higher education," P!N President Donna Lee said. "They are an important resource for individuals re-entering school after extended breaks. In storm zones it is not uncommon for such breaks to be disaster-related."
Combining forces
The program is an extension of the P!N's Hurricane Relief Scholarship Program, which helps improve hurricane preparedness in high-risk regions in the United States. Since 2008, the scholarship has been helping students who, despite suffering significant setbacks, demonstrated academic and/or service excellence and a willingness to use their life experiences to encourage hurricane preparedness.
"We are proud to partner with Plan!t Now to provide Dreamkeepers' students with this valuable scholarship opportunity," said Donald Lassere, senior vice president of Scholarship America. "The scholarships will provide a very-needed financial resource to students in the Gulf Region who have demonstrated a strong desire to achieve their educational goals."
— PUR
More Academics Articles