---
Academics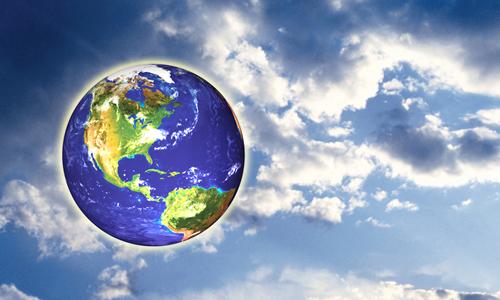 Literacy Moves Beyond the Textbook
No matter what major they've chosen, students signing up for the new elective Earth Literacy and Sustainability I will enhance their understanding of the world while preparing themselves for important leadership roles in their careers.
That's the message from Colleen Ahern-Hettich, director of MDC's Earth Ethics Institute. She helped develop the course to be offered at five MDC campuses starting in the spring.
"What we often do in higher education is focus students into silos without giving them a deeper understanding of how their specialty connects with other entities," Ahern-Hettich said. "In this course, we will tie together all the different disciplines and the resulting systems they create that impact the environment. For instance, we will look at business and its impact on the environment, education and its impact on the environment."
MDC is a pioneer in the field of Earth Literacy, and colleges across the nation are looking for ways to emulate this new course, which will feature guest speakers and offer field trips so students can see what local businesses and organizations are doing to help reverse the negative trends affecting the planet.
"We won't just see things through one lens," Ahern-Hettich explained.
Students will read the latest articles on environmental issues, watch videos, participate in lively debates and even learn how to prepare great organic meals.
"The world is facing a huge environmental crisis," Ahern-Hettich said. "We want to bring that to students' attention and hopefully empower them to make changes in their lives and also in whatever field they decide to pursue in their careers."
— WV
More Academics Articles