---
Features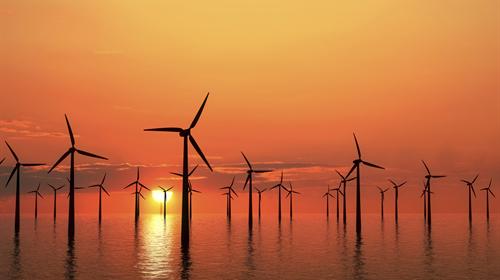 Pointing the Way to Sustainably Meeting the World's Energy Needs
Miami Dade College's record as a leader in sustainability initiatives among institutions of higher education made MDC a natural choice to host "Only Sustainable," a major international conference on renewable energy held this fall at MDC's Wolfson Campus.
"Miami Dade College has done a great job promoting environmental literacy, so MDC is an ideal location for this conference," said Javier Pérez-Palencia, president of Casa de Madrid-Miami and a member of the conference steering committee.
MDC's "green" legacy goes back much farther than this recent conference. The Environmental Education Center at Kendall Campus was established in the 1970s as a demonstration center of best practices well before the environment was a topic of popular concern.
Today, one of the College's 10 Learning Outcomes states that graduates should be able to "describe how natural systems function and recognize the impact of humans on the environment." All MDC instructors are encouraged to include this in their curricula.
In addition, the College Strategic Plan, which guides its growth, added the theme of Environmental Sustainability in 2007. The Facilities Department has revised their design and construction standards for new construction, remodeling and renovation of facilities to include sustainability requirements. Moreover, Green Teams have been established at MDC's campuses to involve everyone in going green.
International Experts
The scheduled conference panelists included MDC President Dr. Eduardo J. Padrón; Carol Browner, director of the White House Office of Energy and Climate Change Policy and an MDC alumna; Florida Commissioner of Agriculture Charles Bronson; and María Teresa Costa, president of Spain's National Energy Commission, along with dozens of other energy policy leaders from the United States and abroad.
The presence of Costa and other high-ranking officials from Spain was key because the European nation is one of the world's biggest producers of wind power and solar energy.   
At the conference, panelists representing some of the world's largest energy companies offered critical analysis on new federal legislation in the field. Other topics included tax incentives, grant programs, state regulation and renewable technologies.
Florida's Ready to Lead Way
"This event at Miami Dade College was one of the most important energy conferences in the world," Pérez-Palencia said. "It is important economically and socially, and it was great to have it in Florida because of the state's tremendous potential to go green."
MDC is also a leader in green jobs training including photovoltaic installation. In addition, the College recently opened a state-of-the-art Science Complex at its North Campus. In 2011, MDC will open a cutting-edge culinary facility that will be LEED certified and currently is tracking a gold designation.
Finally, the College is also a signatory of The Talloires Declaration, which is a U.N.-sponsored action plan for institutions of higher education to create a culture of environmental sustainability.
— WV
More Features Articles