---
Power Players
MDC Foundation Board Member Named Outstanding Volunteer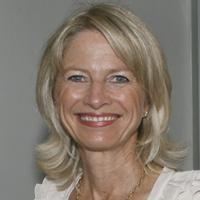 MDC Foundation Board Member Julie Grimes recently received the James W. McLamore Outstanding Volunteer Award.
MDC Foundation Board member Julie Grimes is the recipient of this year's James W. McLamore Outstanding Volunteer Award, which is being presented by the Miami Chapter of the Association of Fundraising Professionals during National Philanthropy Day in November. The award honors local community members who have demonstrated exceptional leadership skills in coordinating groups of volunteers in major fundraising projects.
Grimes, who has a packed work schedule as owner of Miami's Doubletree Grand Hotel, has taken the time to play an instrumental role in a number of MDC initiatives. She helped start MDC's Center for Service Excellence, which provides innovative customer service training for organizations in the public and private sectors in the hospitality and healthcare industries. She also founded the Hospitality Institute, which connects job opportunities in the local hospitality and tourism industries with Miami's inner city residents. She has served on the board of the MDC Foundation for two years.
In addition to her work with MDC, Grimes, as the co-chair of World Vision's Operation Hope for Haiti (OHH), helped unite the South Florida community to maintain a sustained response to relief and recovery efforts. In April, after three months of fundraising, MDC became the first institution to work with OHH, raising nearly $100,000 toward recovery efforts.
"Julie Grimes is a truly compassionate person who gives of herself to those in need," said Lula Rodríguez, MDC Vice President of Advancement and External Affairs. "She doesn't do this for recognition or rewards; she does it because she believes it's the right thing to do. She is very special."
— NM
More Power Players Articles