---
Academics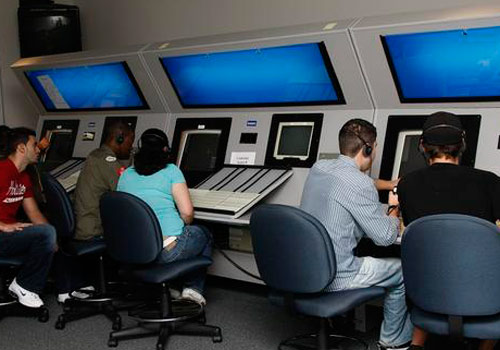 MDC expands opportunities for students seeking careers with FAA
Landing a career with the Federal Aviation Administration (FAA) just became a little easier for students in Miami Dade College's School of Computer and Engineering Technologies (SCET).
Officials from the College recently signed an agreement to expand participation in the FAA's Technical Operations Service – Collegiate Training Initiative Program to include students majoring in computer engineering technology and telecommunications. Students who are selected for the program will gain hands-on experience in testing and maintaining equipment used by air traffic controllers.
"MDC has partnered with the FAA for more than three decades to provide internships to students in the electronics engineering technology program," said Dr. Richard White, director of the SCET. "The new agreement will allow second-year MDC students in other specialties to earn an associate's degree while serving as FAA Technical Operations Department interns at Miami International Airport."
After graduation and successful completion of the program, students may bid on entry-level FAA positions, with starting salaries ranging from $36,000 to $56,000.
— NT
More Academics Articles