---
Academics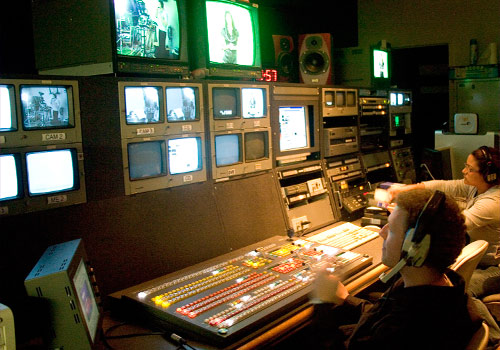 MDC has BAS in Film, TV & Digital Production
Miami Dade College's North Campus will soon launch a new Bachelor of Applied Science (BAS) degree in Film, Television & Digital Production that will revolutionize entertainment education.
"This is not your father's film school because the technologies in the industry have changed so much," said Barry Gordon, director of MDC's School of Entertainment & Design Technology.
The new BAS degree, set to launch in May 2010, is designed to give students time to learn and mature within the ever-evolving world of technology. Through the program, students interested in film production will have the opportunity to produce their own films from pre-production through distribution.
Students interested in television production will gain hands-on experience within MDC-TV's state-of-the-art television studios. Among the new courses being offered, students will also learn the business aspects of how to raise funds to produce and distribute their projects.
"There is a convergence of new technologies," said Gordon. "You still have the film industry and the television industry, but the way you produce the media product is more or less the same. We want to focus on that."
MDC is setting the bar by creating new curriculum for the BAS program which has already been approved by the Florida Department of Education and is pending approval of the Commission on Colleges of the Southern Association of Colleges and Schools. The program will also serve professionals in the production industry who need to update their skills to increase their career opportunities and wages.
"We are at the forefront of new digital technologies and will create the next generation of entertainment media producers," said Gordon.
— CJI
More Academics Articles