---
Academics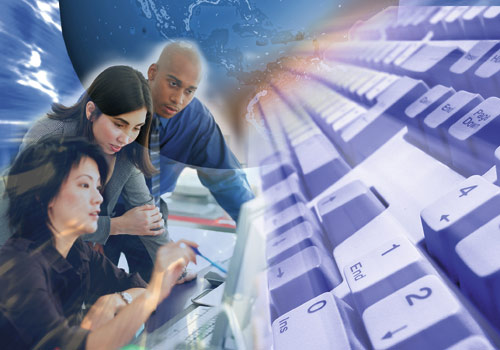 MDC's fast track to hot jobs
For five decades, Miami Dade College, the nation's largest institution of higher education, has kept its thumb on the economic pulse of the community, reacting and responding to its beat.
Last fall, when recession began gripping the nation, the College revamped some of its workforce education programs by offering numerous short-term business and technology classes to help students prepare for in-demand occupations. These fast-track courses allow students to quickly develop the skills required for today's hottest and most recession-proof jobs and include graphic and computer-aided design, Web development, certified computer technology, human resources management and "green" construction, to name a few.
"Despite the state of the economy, the South Florida labor market has identified these jobs as the hottest and most in-demand," said MDC School of Community Education director Geoffrey Gathercole.
"Our workforce is changing and working adults will need these sets of skills to survive. Students will get exactly what they need in a short amount of time."
Industry-authorized certification exam prep courses for HR and insurance professionals also get students in the job fast. "The value of professional certification is immeasurable," added Stephanie Etter, director, Kendall Campus School of Business.
The College has also been developing the Associate in Science in Advanced Manufacturing and College Credit Certificates in lean manufacturing and automation, which will prepare students for job opportunities earning an average annual starting salary of $46,000. Housed in the School of Computing and Engineering Technologies, the new programs are funded by a $3.5 million U.S. Department of Education grant.
— TC
More Academics Articles