---
Cultural Spotlight
Theater Program Produces Promethean Results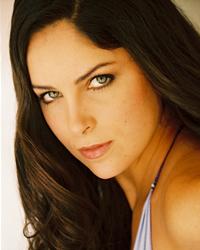 Hannia Guillén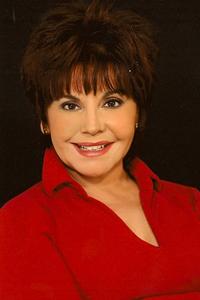 Vivian Ruiz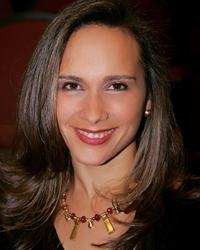 Joann María Yarrow
The spotlight is once again shining on Miami Dade College's Teatro Prometeo, the nation's leading Spanish-language theater program, which is highly acclaimed for its rigorous, well-rounded curriculum that develops each student's unique acting potential. Making recent headlines are not only Prometeo alumni, but also the faculty who have trained them.
Sharing the Silver Screen
Prometeo professor Vivian Ruiz, who is also a Prometeo graduate, has more than her fair share of tales to tell students after sharing screen time with Morgan Freeman, Ashley Judd, Harry Connick, Jr. and Kris Kristofferson in Dolphin Tale.
The 3D film, directed by Charles Martin Smith and produced by the team behind 2009's The Blind Side, had its dramatic moments on the set. At one point, the huge 3D camera almost knocked Ruiz unconscious while she was portraying Virginia, the dolphin's veterinarian. But the joys of working with such a stellar cast and the lessons learned on the set far outweighed the trauma of that near catastrophe.
"You have no idea what it is like to hear Morgan Freeman and Harry Connick, Jr. singing together, a cappella, in between takes," said Ruiz.
Even the acting abilities of Winter, the film's marine mammal protagonist, impressed the Prometeo professor and have led to more great tales to share in the classroom.
Having graduated from MDC in 1976, Ruiz says she is grateful for the artistic nurturing she received at Prometeo.
"As an actor, I was raised in Prometeo," she said. "Once I graduated, I went out into the professional world of theater, radio and film so well-prepared that I have never stopped working since."
Now teaching Prometeo's Acting for the Cameras classes, Ruiz is proud to be passing along the lessons she first learned at MDC.
"I love to inspire my students," she said. "I tell them: If I was able to do it, anybody can."
TV Star Returns to Miami Stage
Hannia Guillén is having quite a run. She recently starred in The Color of Desire, by fellow MDC alumnus and Prometeo protégé Nilo Cruz. In the world premiere at the Actors' Playhouse at Miracle Theatre in Coral Gables, Guillén played alongside her mentor, Prometeo founder Teresa María Rojas.
"Coming home a second time and getting to do a world premiere of a Nilo Cruz play with such a prestigious theater company alongside such wonderful actors — and for my family and friends to be there and see the play — it really was a fairytale come true."
Guillén is also preparing for Cuba Libre, a Broadway-bound musical by producer Desmond Child, also an MDC alumnus, based on a true story about two Cuban socialite sisters living in the aftermath of the Cuban revolution.
Since graduating from MDC in 2004, she has done everything from drama to sketch comedy, including parts in TV shows such as Burn Notice. She also has played a recurring role in the soap opera Passions and has appeared on The Tonight Show with Conan O'Brien.
Director Earns Accolades
With Prometeo developing talent at the faculty level as well as the student level, The Miami Herald has taken notice. The newspaper recently chose Prometeo Artistic Director Joann María Yarrow as a young mover and shaker in South Florida when it launched its "20 Under 40" series, which honored her with a feature article and a plaque presented recently at The Fall for the Arts ceremony.
Yarrow initiated Prometeo's afterschool Spanish-language theater program and has developed Acting for the Cameras courses.
In the past year alone, she directed Filo al Fuego for the International Hispanic Theatre Festival in Miami and took actors in the program touring to festivals in Peru and Boston.
"What I'm most proud of is to be able to expose our students to professional artists from around the globe, giving them the opportunity to participate in workshops that result in performances that take them from the theater here at the Wolfson Campus to the Miami Book Fair International to New York City and beyond," Yarrow said.
— HP
More Cultural Spotlight Articles