---
Features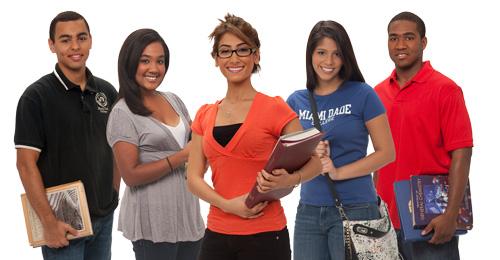 Honors College Students Keep Raising Bar
Retention and graduation rates for students in MDC's Honors College continue to remain impressively high – and the same can be said for the standards they need to achieve to enter the program.
The Honors College, which is designed to meet the needs of a select group of goal-oriented and academically exceptional students, is a separate and distinctly unique collegewide initiative within MDC.
From 2002 to 2009, MDC's Honors College graduates have gone on to transfer to 74 different universities, including Yale, Stanford, Columbia, Cornell, Brown, Georgetown, Georgia Tech, the University of Florida, Brigham Young, Tulane, New York University, Harvard and Smith College.
The 2010 freshman class has an average GPA of 4.4 and an average SAT score of 1,372.
Retention rates for students in the Honors College are considerably higher than for new students overall at MDC – and the College's rates are significantly higher than the national average, according to a recent study by MDC's Institutional Research office.
The most recent fall-to-fall retention rate figure for new MDC students is 68 percent. Among Honors College students, 95 percent stay at Miami Dade College, meeting the high grade-point average that the Honors College requires.
Honors College graduation rates are also extraordinarily high, with 90 percent of students graduating within two years.
Here are other noteworthy statistics from the Honors College enrollment study, which utilized information recently obtained from the students:
73 percent of the students came from public schools in Miami-Dade County. The next biggest representation came from Miami private schools (16 percent).
89 percent of Honors College students are minorities.
Honors College students admitted in 2009 came from 29 different countries, and 58 percent were native speakers of languages other than English.
16 percent were majoring in biology, 10 percent in pre-bachelor's programs; and 7 percent each for business administration and journalism/mass communications. The next most popular majors for MDC's Honors College students were psychology, pre-nursing, international relations, accounting, political science and mechanical engineering.
More Features Articles