---
Cultural Spotlight
Writers Institute Paves Way to Literary Laurels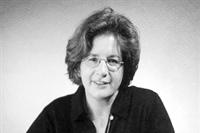 Betsy Lerner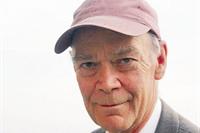 Jonathan Raban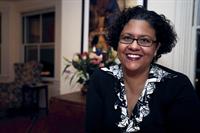 Elizabeth Alexander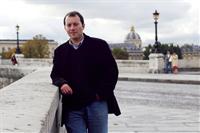 Martín Solares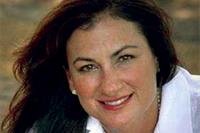 Lily Prellezo
Lily Prellezo spent four years researching and writing Seagull One: The Amazing True Story of Brothers to the Rescue, which was published in the fall.
But in 2007, during the writing stage, Prellezo's manuscript needed revisions. So she attended the Writers Institute of the acclaimed Florida Center for the Literary Arts (FCLA) at Miami Dade College, an annual conference for writers at all stages of development. This year it takes place May 4-7.
"Not only did I learn valuable tools on revision, but it was in Hallie Ephron's class that I met my future writers' critique group," Prellezo said. "We took what we learned from Ephron and sharpened our writing skills."
Another Center program – a manuscript consultation with a literary agent – led to the publication of Seagull One by University Press of Florida.
Writers with completed manuscripts, along with those who've never written but have always wanted to, will find workshops to take them to the next level at this year's Institute.
For writers of all levels needing a fun jumpstart, Lynda Barry's Writing the Unthinkable offers her reliable approach. Would-be novelists will learn valuable lessons from John Dufresne's course based on his how-to book, Is Life Like This? A Guide to Writing Your First Novel in Six Months. In addition, Madison Smartt Bell will help refine participants' short stories; Greg Bottoms will work with writers who want to start memoirs; Elizabeth Alexander, who wrote a poem for President Barack Obama's inauguration, will help her students craft their own poems; and renowned nonfiction author Jonathan Raban will explore issues of writing in the first person. Writers of Spanish prose can attend a workshop with Martín Solares, a young Mexican novelist who has garnered wide praise in recent years.
Three literary agents at the Institute will meet with participants and offer critiques: Betsy Lerner, Jill Marr and Ayesha Pande.
And, of course, Pitch-o-Rama, a favorite Writers Institute program, is back.
"It's American Idol for writers," said Alina Interián, FCLA's executive director. "A panel of book industry experts … and you are the star. People love it!"
For more information and to register for the Writers Institute, visit www.flcenterlitarts.com.
— Staff Report
More Cultural Spotlight Articles