---
Features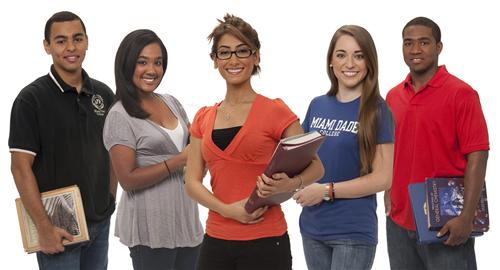 MDC's Student Learning Outcomes Praised
Miami Dade College recently received the 2011 CHEA Award for Outstanding Institutional Practice in Student Learning Outcomes, which are 10 concrete objectives designed to ensure that students become effective citizens and life-long learners. These outcomes include developing analytical skills, cultivating creative problem-solving techniques, building cross-cultural understanding and realizing the importance of how natural systems function, among other important life skills.
CHEA, which stands for The Council for Higher Education Accreditation, is an association of approximately 3,000 degree-granting colleges and universities. CHEA is also a national advocate for self-regulation of academic quality through accreditation.
Noting MDC's achievements, CHEA said: "With more than 170,000 students and eight campuses offering more than 300 programs, it is the largest college in the United States."
"CHEA is pleased to acknowledge the work of these institutions and programs," CHEA President Judith Eaton said.
The CHEA award was established in 2005 to recognize institutions that have been exceptional in developing and applying evidence of student-learning outcomes to improve higher-education quality and accountability. A committee selected from higher-education institutions, accrediting organizations and the public judged the winners.
Tim Willard, CHEA's director of communications, praised MDC's efforts.
"Through the inclusion of faculty, students, staff, administration and community stakeholders, Miami Dade College has developed and implemented 10 institutionwide student-learning outcomes," Willard said. "Thanks to this strong focus on outcomes, MDC's courses align with learning outcomes. Creating and sustaining these outcomes has been an ongoing effort involving MDC's entire community."
— WV
More Features Articles