---
Making Their Mark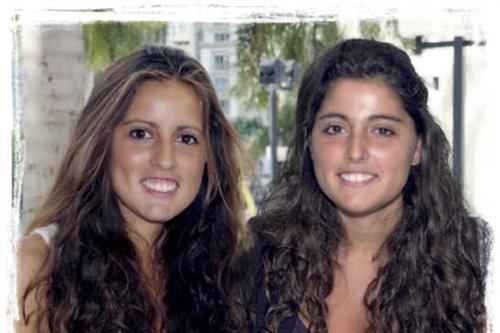 Honored to Have Been at Honors College
Sisters Profit From Lessons Learned and Connections Made at MDC
The Sevilla sisters, María and Eva, are two of the best examples of the power of The Honors College at MDC and how students can use connections made at MDC to further their careers and improve their lives.
María, a political science major, graduated from MDC with a 4.0 GPA. She then took her talents to Washington, D.C., where she graduated from Georgetown University, majoring in government with a minor in justice and peace studies. She's now working as a paralegal during the day and going to Georgetown's law school at night. This summer, she will embark on a six-week internship in Honolulu, where she'll work with a Hawaii nonprofit organization that provides legal services to low-income individuals.
"I want to make a difference," said María, who plans to specialize in either civil rights or discrimination law.
An MDC First
Eva, who like her sister came to the United States from Buenos Aires, Argentina, while in high school, was the first student from MDC to win the Morris Udall Scholarship, given to students who show a commitment to environment-related careers.
After graduating from MDC last year, Eva is now studying geological engineering at the University of Wisconsin. Having started a chapter of Hispanic professional engineers at MDC's Wolfson Campus, she wants to eventually work in research, finding ways to prevent natural disasters.
Both sisters are grateful to The Honors College for helping them develop academically and professionally.
"The professors at MDC helped me focus on what career I wanted to pursue," Eva said. "I knew I wanted to do something with science or math, and then I started learning more about engineering."
Enlightened by Salzburg Program
Through The Honors College, Eva took a trip to Salzburg, Austria, where many of the faculty members are engineers. Those associations and conversations helped her refine what type of engineer she wanted to become.
María, who worked on the school newspaper while at MDC, said the challenging classes at The Honors College prepared her well for Georgetown.
But more than that, María said, the biggest gift she received from The Honors College was the network of quality people she met, from professors and staff to fellow students.
"The Honors College built a community for me," María said. "I always keep going back to that group of people. The professors at MDC are not the type who are done with you once you finish the class. They stick with you."
— WV
More Making Their Mark Articles