---
Alumni News
County Leader From MDC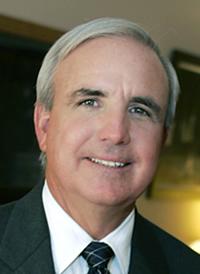 Carlos Giménez
Many Miami Dade College alumni perform vital roles in public service both nationally and locally. Now one MDC alumnus is fulfilling yet another as mayor of Miami-Dade County.
Continuing an exemplary life of service that began as a City of Miami firefighter, Carlos
Giménez recently was elected mayor. On election night, Giménez said, "I'm happy, but I also have a lot of work to do."
A native of Havana, Cuba, Giménez began his collegiate studies at MDC, later earning a bachelor's degree from Barry University and then completing the Program for Senior Executives at Harvard's John F. Kennedy School of Government. He rose to the rank of fire chief for the City of Miami and became city manager in 2000. In 2003, he was elected as a Miami-Dade County
commissioner.
And his road to success in serving others all began at MDC.
— WV
More Alumni News Articles