---
Academics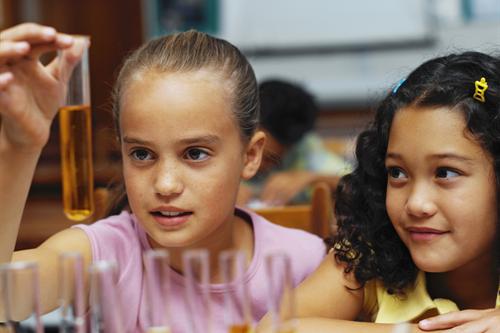 MDC Helps Girls Break Glass Ceilings
Certain professions long have held a reputation for being boys' clubs, particularly those involving math and science. Miami Dade College has a long tradition of helping girls and young women break that paradigm. One collaborative endeavor is Take Stock In Children (TSIC), with support of a grant from the American Association of University Women (AAUW).
Long-Term Nurturing
The South Florida branch of the state-funded, nonprofit TSIC is housed at MDC's Wolfson Campus, but its reach extends well beyond the College. TSIC provides mentoring to at-risk students, grades six through 12, then offers them support all the way until they graduate from college. Those who persevere – maintaining their grades and remaining crime- and drug-free – are rewarded with free tuition to any college or university in the Florida Prepaid Program. Last year, 60 TSIC high school graduates came to study at MDC.
Now with the AAUW grant, TSIC and MDC are teaming up for the long-term goal of empowering girls to enter fields they might not have considered before.
Building New Interest
"Women tend to be underrepresented in areas such as business and the STEM fields of science, technology, engineering and math," said TSIC Director Thomas Albano. "If we expose girls to traditionally male-dominated fields, we hope to build their interest and show them how to get involved."
Through a series of lectures and tours at MDC's various campuses, the College is once again fulfilling its mission of giving students the tools to succeed.
— MR
More Academics Articles