---
Academics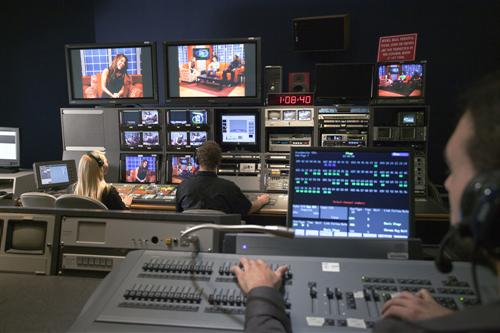 Lights, Cameras, Careers!
Economists have long noted that when the stock market drops, people lift their spirits with movies, TV and videos, all of which lift business in the film and entertainment industries. Now a recent article in Bloomberg Businessweek has listed "film and video editor" among its Top 10 Careers for 2011.
All this is great news for students at the School of Entertainment & Design Technology (SEDT) at MDC's North Campus, which offers an Associate in Science in Film Production Technology, seven other A.S. degree programs and a Bachelor of Applied Science (BAS) in Film, Television and Digital Production.
SEDT programs give students real-world learning opportunities. Putting their training to the test, MDC students were selected from a nationwide search to fill 50 percent of all internships in the recent production of Charlie's Angels. Students also share their work in film showcases during SEDT's annual Cinema Al Fresco Film Series. Additional seminars and activities prepare them for future careers as film directors, producers, writers, cinematographers, production managers, crewmembers and editors.
Great current job opportunities are augmented by the potential for future job advancement in a field where filmmakers and photographers earn a median salary of $63,680, according to recent figures from the Bureau of Labor Statistics.
More Academics Articles