---
Features
Single Stop Helps Students Excel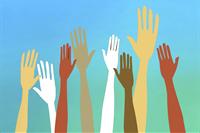 SingleStop and iMentor give students a helping hand.
Last year, Miami Dade College teamed with Single Stop USA for a partnership supported by a grant from the Kresge Foundation that has already translated into a vital means of support for students. In its first months of operations at North and Wolfson campuses, MDC Single Stop has worked with 2,500 low-income students, securing more than $3.7 million in support services, such as food stamps, Medicaid, tax return preparation and more, to enable them to complete their post-secondary education. 
In September, MDC and Single Stop USA celebrated their first anniversary with the opening of a third site, at Kendall Campus, and welcoming a new partner, iMentor, to provide students with one-on-one guidance from working professionals.


Individual Attention
By pairing up successful members of the community with new students in a two-year mentoring relationship, the nationally acclaimed iMentor program helps students navigate the challenges of college life through electronic and personal contact. 
"While paving the path to student success, iMentor also offers busy professionals a way to make a real difference in students' lives," said Barbara Pryor, director of Single Stop at MDC.


Crucial Connections
Single Stop USA sites serve as "one-stop shops" for low-income community college students, connecting them to the billions of dollars in existing federal and state financial assistance.  
"Sometimes students know they qualify for financial aid but don't know where to go to get help," Pryor said. "We show them how to secure the additional financial aid they need to stay in school and complete their studies."  
In a 15-minute interview using state-of-the-art technology, trained counselors help students identify their benefits eligibility, submit applications and begin receiving benefits in as little as two weeks.

Building on Success
Through its efforts, Single Stop USA has changed innumerable lives for the better, improving students' odds of making it to graduation and giving them a better chance at achieving lifelong success. With the support of iMentor, MDC students will enjoy added personal guidance to empower them even more to persevere in the face of life's obstacles.
— PUR
More Features Articles