---
Academics
Taking Great MDC Talent Into Account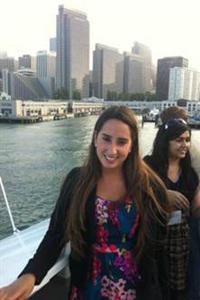 MDC student Anabel Fernández attended the Deloitte Academy in San Francisco.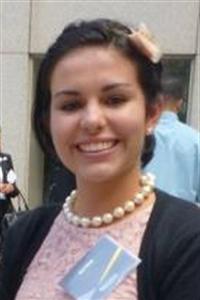 Accounting student Ana Mesa was selected to attend the PricewaterhouseCoopers Accounting Camp at the University of Denver.
MDC's accounting program is drawing the attention of international firms seeking talented students to participate in highly competitive internship opportunities.
Both PricewaterhouseCoopers and Deloitte recently selected several MDC students to attend their leadership academies and accounting camps.
"My experience with Deloitte was indescribable," said Miami Dade College accounting student Anabel Fernández, who attended the Deloitte Accounting Academy in San Francisco. "I had the opportunity to learn about my field of study in greater depth and to network with professionals from all over the country. Attending this conference helped me solidify my decision to major in accounting."
Learning Opportunities
MDC students who attended the PricewaterhouseCoopers Accounting Camp at the University of Denver learned how accounting affects their everyday lives, said student Ana Mesa. Her team took first place in a case-study exercise.
Student Saúl Millián Jr. had the opportunity to attend the Deloitte National Leadership Conference in Scottsdale, Ariz., a multiday event bringing together select students and professionals from Deloitte's U.S. firms to participate in career development workshops and activities. He and other students learned to hone their leadership, team-building, interpersonal and negotiation skills in an exciting, dynamic environment supported by professionals with keen insights into what makes a strong and successfulleader.
"It has truly opened a whole new world for me," Millián said. "In particular for my career, I have been able to travel, see and experience many new things."
MDC Students in Demand
Companies such as Deloitte have started making scheduled visits to MDC because of its high-quality curriculum and students.
"They were very impressed with our students," said María Mari, professor in the School of Business at Kendall Campus. "The feedback was the students were very professional, very mature and had excellent knowledge of accounting and the functions of accounting."
Hands-On Experience
Deloitte already has returned to the College and selected another MDC scholar – second-year Honors College student Alyssa Gutiérrez – to participate in a summer-long internship in its Chicago office, where she will be assisting tax and audit professionals and helping with client services.
Gutiérrez said she is looking forward to gaining hands-on experience and real-world knowledge of modern-day accounting issues.
The firms plan to return to MDC in the spring to interview additional students for other exciting opportunities, Mari said.
— AMS
More Academics Articles