---
Cultural Spotlight
A Decade of Literary Delights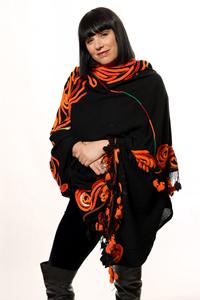 During The Center's celebrations, performances of Eve Ensler's play "The Vagina Monologues" will benefit agencies working with women in need.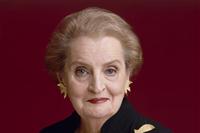 Madeleine Albright
One weekend this August, beachgoers will get a big surprise when they find 10 eight-foot-tall bookcases laden with poetry and prose snaking along the shoreline just a yard or two from the surf.
"A little beach reading!" explains Alina Interián, executive director of The Center for Literature and Theatre at Miami Dade College. "In celebration of our 10th anniversary, we will fill the bookcases with great books and invite people to pick one and keep it."
Captivating Events
In addition to the South Beach installation, the Center will celebrate its decade of excellent programs promoting reading, writing and theater in South Florida with a variety of events, including:
Performances of Eve Ensler'sThe Vagina Monologues to benefit agencies working with women in need both in Miami and Haiti
A one-woman performance of The Belle of Amherst, about the life of iconic American poet Emily Dickinson, whose works will be promoted this spring as part of the Center's literacy project The Big Read
An evening with Madeleine Albright, who will discuss her newly published book, Prague Winter: A Personal Story of Remembrance and War.
Cultural Diversity
Other events will celebrate the Center's commitment to cultural diversity, as well as its devotion to the literary and theatrical arts. The newly established Paz Prize for Poetry (see story below), given to a poet residing in the U.S. and writing in Spanish, will announce its first winner in November during Miami Book Fair International, which the Center produces. In May, the Center will again highlight the ever-more-prominent place of the Spanish language in the world by organizing a colloquium, in collaboration with the Secretaria General Iberoamericana headquartered in Madrid, and including directors of Instituto Cervantes and Real Academia Española, two prominent organizations in the world of Spanish letters, as well as ministers of culture and education from various Iberoamerican countries. In June, a forum will recognize the importance of gay, lesbian, bisexual and transgender (GLBT) literature at a forum organized in partnership with the Lambda Literary Awards, which yearly recognizes the best books published by or for GLBT people.
"I am extremely proud of all we've accomplished in the past 10 years," Interián said. "The Center is a place for readers and actors, book lovers and theater aficionados, for aspiring writers and award-winning authors, children learning to sound out their first words and college students ready to make their mark on society. Perhaps just as importantly, it is for those who have not yet felt the joy of reading, the place where they can fall in love with reading."
For more information about the Center and for details about each event, please visit www.TheCenteratMDC.org.
More Cultural Spotlight Articles