---
Making Their Mark
Students Nab Spot at Prestigious Journalism Institute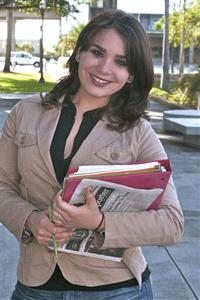 Monique Madan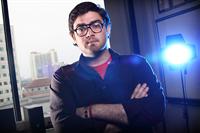 Lázaro Gamio
Offering proof positive that Miami Dade College provides its students with real-world knowledge and skills to compete on a national level, two integral members of the staff at the College's award-winning student newspaper were selected for the prestigious New York Times Student Journalism Institute.
MDC students Monique Madan and Lázaro Gamio were two of only 22 students selected during a national search for the 14-day fellowship, which trains minorities for careers in journalism. The student journalists had the exciting opportunity to work with reporters, editors, designers and photographers from The New York Times and The Boston Globe to create a newspaper, with some of their projects being published.
Union of Words and Images
Madan, editor-in-chief of MDC's The Reporter newspaper, is majoring in journalism and mass communications in The Honors College at the North Campus while Gamio is majoring in electronic media at New World School of the Arts at MDC. At The Reporter,Gamio designs the paper. Both students won multiple awards from the Florida College System Activities Association last fall.
"Without my experiences at MDC and The Reporter, I wouldn't have been able to succeed at the Institute, which was very intense and demanding," said Madan, who sometimes faced 21-hour workdays. "Working on and managing the newspaper at the College has really armed me with great skills, which gave me an advantage over my peers."
Learning From the Best
Madan was most impressed with how the Institute offered her the opportunity to receive feedback from seasoned New York Times editors. "I was able to see my strengths and weaknesses — what I'm doing well and what I need to improve on," she said. "To me, that was invaluable."
Madan and Gamio join three other MDC alumni in the honor of having been selected for the Institute in the past two years, further showcasing the budding talent being developed at Miami Dade College.
— AMS
More Making Their Mark Articles