---
Powerful Partnerships
Gift Benefits Medical Campus, NWSA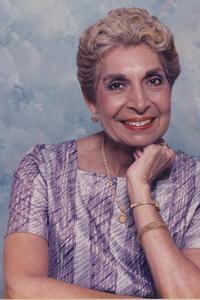 Mildred Pallas Levenson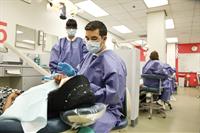 Students in MDC's dental program have improved facilities and equipment thanks to a generous gift from Mildred Pallas Levenson, a longtime supporter of the dental clinic at Medical Campus.
Mildred Pallas Levenson was a true friend and supporter of Miami Dade College. For more than 25 years, she faithfully visited the College's Medical Campus dental clinic and attended almost every New World School of the Arts performance, even volunteering as an usher at many.
"My mom always had a passion for working with students. She loved getting to know them and watching them graduate year after year," said her daughter, Dr. Janet Levenson Raz.
A Lasting Legacy
When Levenson passed away two years ago, she generously left nearly $315,000 to the College. Her daughters, both MDC alumnae, made sure the funds would support two of MDC's entities closest to her heart. Medical Campus received $125,000 to renovate one of the dental program's clinical suites, which has been renamed in Levenson's honor and was recently unveiled at a ribbon-cutting ceremony. Now students can continue to learn and provide a valuable community service in a new, state-of-the-art environment. Another $30,000 will support student scholarships.
Indomitable Spirit
Levenson also was a passionate supporter of dance. Although she had muscular dystrophy and spent most of her adult life in a wheelchair, this inspirational woman was never one to let her disabilities stand in the way.
"At one point, mom decided she no longer wanted to be an observer of theater; she wanted to be a participant," Levenson Raz said. Her mom approached several dance companies about the idea of mixed-ability dance and eventually found a supporter in Karen Peterson. The two formed a small troupe of disabled and able-bodied performers, with the first performances held at NWSA.
"She really supported the idea that anybody can accomplish anything, whether you have physical disabilities or financial limitations, and that's why she felt so strongly about MDC," said Levenson Raz.
In this spirit, the School's acclaimed dance and theater programs will continue to support mixed-ability dance with a $25,000 gift from Levenson's estate, and another $132,000 was generously provided for scholarships.
— AMS
More Powerful Partnerships Articles