---
Powerful Partnerships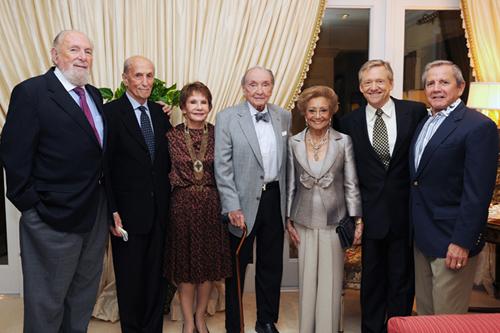 NWSA Gets Lasting Legacy of Support
For the past 25 years, MDC's New World School of the Arts has helped talented college and high school students develop their artistic abilities to the outstanding level that has enabled them to become leaders in the arts. Now, thanks to the formation of an exciting new gift-giving initiative, NWSA is securing its own future for decades to come.
With the creation of the NWSA Legacy Society, donors now have a means of ensuring their continued support of the prestigious arts conservatory by including it in their estate planning. Reflecting their tremendous commitment to NWSA, founding members of the Society have already pledged more than $2 million, getting the initiative off to a formidable start.
"New World School of the Arts is such a force in our community and around the globe," said Lydia Harrison, who conceived of creating the Legacy Society along with her husband, Burt Harrison, and NWSA Foundation Chair Dennis Edwards.
"Our students are not only forging the way in all aspects of the arts, many also are joining the ranks of doctors, lawyers and engineers, while others are leaving their mark in the fields of academia, government and nonprofit organizations," Harrison said. "We need to make sure that scholarships remain funded in perpetuity at this wonderful institution, not just to benefit the next generation of artists, but also for the good of our whole community throughout South Florida."
— MR
More Powerful Partnerships Articles