---
Cultural Spotlight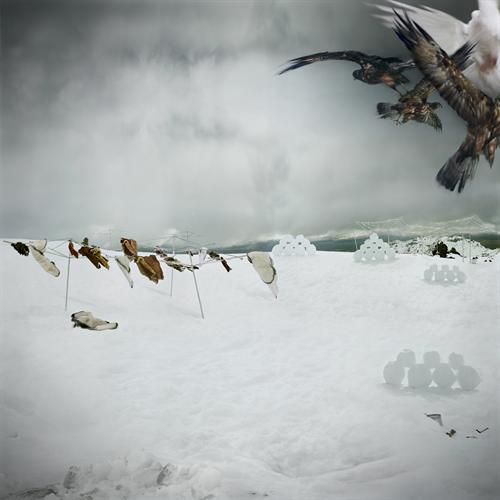 Basking in Art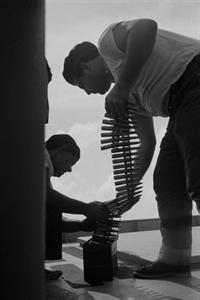 A photo by Jim Nickless from the exhibition "Embedded: A Photojournalist Captures Conflict and Resistance."
While the arts season enters hibernation around the country, the acclaimed Art Gallery System (AGS) at Miami Dade College is harnessing the energy of the sun to fuel a vibrant lineup of summertime exhibitions at its National Historic Landmark Freedom Tower.
Focus on Photography
Through August 11, AGS presents the timely and culturally relevant Embedded: A Photojournalist Captures Conflict and Resistance, a one-of-a-kind view into a group of Cuban patriots, the Movement for Revolutionary Recovery (MRR), as they attempted to overthrow Fidel Castro in the mid-1960s. Consisting of photographs garnered from film stills by Jim Nickless, a freelance cameraman who was sent by NBC to cover the mission, the exhibition reveals intimate portraits of camaraderie and conflict.
Photography takes a contemporary turn in SHUTTER, an exhibition of selected photographs and film from the CINTAS Fellows Collection, which entered into the permanent stewardship of AGS last year. Featuring several works by Luis Gispert, Anthony Goicolea, Felipe Dulzaides and many more, SHUTTER exemplifies the broad history and transformative mediums of still photography and film within the CINTAS Foundation Fellows Collection.
Scientific Views
The often unseen but intrinsic beauty of science gets an artistic presentation in the exhibition Emergence & Structure: Nature in Process, curated by New York-based artists Ron Janowich and Daniel Hill. Presented in collaboration with the University of Florida and Lafayette College, the exhibition showcases works of 16 internationally renowned artists who visually explore esoteric concepts of scientific theory.
The Art of Collecting
Collections & Curiosities brings out the best of two personal collections recently gifted to AGS from the estates of Jock Truman and Norma Niurka, both of whom left an indelible mark on the arts in South Florida. Truman, a Harvard graduate in architecture, worked as the director of the Betty Parsons Gallery in New York City. Niurka, a journalist, writer and theater critic, was an institution at The Miami Herald/El Nuevo Herald. Both collections reference important and influential movements in art history and give rare personal insights into art collecting.
— MR
More Cultural Spotlight Articles