---
Cultural Spotlight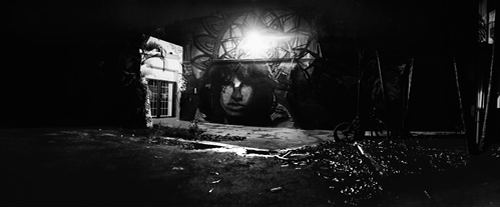 Taking Talent to Another Level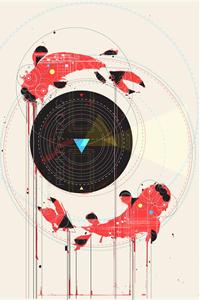 "Strong" by Junli Kato
Watch out, art world. Five stellar talents from Miami Dade College are headed for the national League for Innovation Student Art Competition, and they're setting the bar high.
On the heels of last year's win by MDC North Campus student Lester Daniel Sánchez, doing the College proud in this year's competition are finalists Ronney Aragundi (Kendall Campus), Rafael Domenech (New World School of the Arts), Nikolaus Fink (Kendall Campus), Junli Kato (New World School of the Arts) and Alejandro Valencia (North Campus).
Top Talent
Excellence is clearly a habit for these standout students, as evidenced by the praise of their mentors. Of Fink, MDC Photography Professor Tony Chirinos said, "The one thing that sets Nikolaus apart from most students is his dedication to the medium of photography as a visual language. He is always willing to push himself outside of his comfort zone to make something new."
"Rafael is a working dynamo," said Wanda Texon, associate director for curatorial affairs for MDC's Art Gallery System (AGS) and art history instructor at NWSA. "Not only is he talented, he also is always working on refining elements of his work and producing new ones that are stylistically his own."
Abundant Accolades
For Domenech and Valencia, this is one of several honors they recently received. Both were among the five recipients of the Frances Wolfson Art Scholarship. In addition, Domenech was named a finalist in the Venus Williams EleVen T-shirt contest.
Setting aside their admirable work ethics and natural abilities, the five finalists were ultimately chosen at AGS' annual League for Innovation exhibition based on one fundamental criterion: the indisputable quality of their work. Without a doubt, these five are talents to watch in the years to come.
— MR
More Cultural Spotlight Articles