---
Cultural Spotlight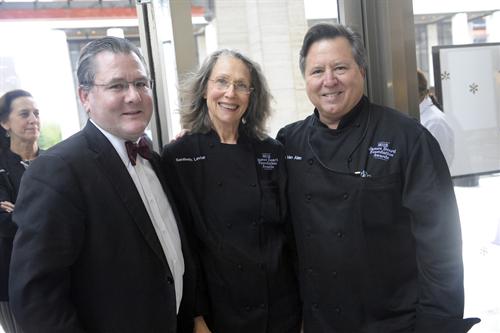 Tuyo Makes a Splash at James Beard Gala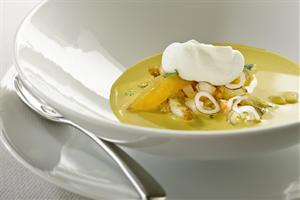 Van Aken's signature Brazilian conch chowder, which he prepared for the event.
Adding to its reputation as a destination for world-class cuisine prepared by one of the nation's top chefs, MDC's gourmet restaurant Tuyo recently scored an exclusive invitation to one of the most esteemed culinary events in the country.
Staff from Tuyo and its renowned head chef, Norman Van Aken, traveled to Lincoln Center in New York City for the annual James Beard Foundation Awards gala, where they prepared a signature dish for hundreds of the world's most venerated chefs, culinary aficionados, food and wine journalists and prestigious supporters of the culinary arts.
Strong MDC Presence
"It was really an honor to represent Miami Dade College at the gala and share my passion with a number of America's greatest chefs," said Van Aken, himself a former James Beard award winner who now sits on the Foundation's National Advisory Board. Van Aken and his team prepared a variation of his Brazilian conch chowder, a personal favorite of his and the devoted fans at Tuyo.
The dish, known for its meritorious blend of fresh seafood, coconut milk, saffron, orange and other aromatics, was a perfect match for the evening's theme, in which Van Aken and other acclaimed chefs were asked to prepare a dish from one of the celebrated James Beard cookbooks. Tuyo's chowder contribution was a twist on Billi Bi, a creamy mussel soup enjoyed around the world.
Outstanding Culinary Education
Tuyo opened to much fanfare last year in conjunction with the College's new Miami Culinary Institute, which offers MDC students a hands-on educational experience leading to dynamic careers in the culinary arts.
"For Tuyo and the College, having a presence at such an impressive event really shows the growing distinction of the restaurant and our culinary programs," Van Aken said.
— AMS
More Cultural Spotlight Articles