---
Making Their Mark
Empowering Students to Become Engaged Citizens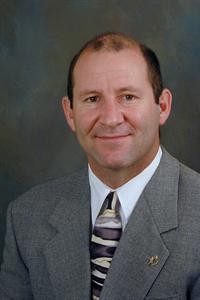 Joshua Young
As Joshua Young sums it up, at Miami Dade College "we're all about the community. MDC is about civic engagement."
For his dedication both to the school's guiding principles and the community, Young, director of MDC's Institute for Civic Engagement and Democracy, received the Dr. Charles R. Dassance Student Development Advancement Award from the Association of Florida Colleges.
Named for the longtime, now-retired president of the College of Central Florida, the award honors individuals who have contributed outstanding services to the advancement of student development.
A National Model
Under Young's guidance, MDC has created one of the nation's largest academic service-learning programs, involving hundreds of faculty members and more than 8,000 students who combine classroom and community work to contribute 175,000 hours of service annually to hundreds of partners. Faculty from practically every discipline are creatively combining service, civic learning and academics to build a better world.
Transformational Work
Raised by civic-minded parents, Young was encouraged by his mother to join the Peace Corps. He served in both Mali and Paraguay.
"It was a transformational experience. I learned a sense of community and how people took care of each other," he said.
Over the years, Young came to realize how significant it can be to empower students to become more caring and engaged citizens.
For him, the award "shines a light on the importance of the great work we are doing at MDC to combine academic learning with service and civic responsibility."
— Staff Report
More Making Their Mark Articles