---
Making Their Mark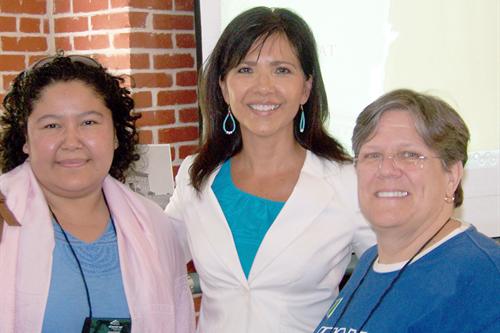 Studying the Past to Improve the Future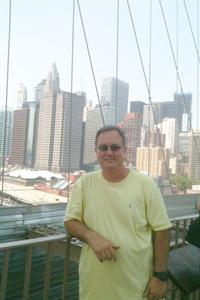 MDC Social Sciences Professor Dr. Alex Gancedo traveled to Brooklyn, N.Y., for an NEH seminar on urban planning and city rejuvenation.
Three MDC professors spread across the nation this summer to gather insights they will share with their students this fall. Earning coveted spots in seminars held by the National Endowment for the Humanities, two traveled to Nebraska to study the history of the Native Americans of the Plains and one to Brooklyn to learn about urban development along that industrial waterfront.
"The NEH seminars are life-changing," said Professor Valerie De Angelis, who attended the Nebraska seminar, which is her second NEH program. In her classes on the Psychology of Personal Effectiveness, the North Campus professor uses what she learns at these intensive conferences to help students discover the characteristics that make great leaders, with each student studying the life of one famous individual to analyze both their effective and counterproductive traits.
Effective Leadership
"When the students present their research to the class, we discuss important aspects of compromise and negotiation so that they can apply these lessons personally and in the workplace," De Angelis said. "We also discuss how specific historical events could have ad very different outcomes if people had acted differently."
Taking a slightly different approach to the same enriching seminar is Dr. Arlen García, who also teaches psychology courses at North Campus.
"The Pawnee, Ponca and Omaha tribes teach us so much about overcoming adversity and seemingly insurmountable challenges," she said. "Their history also offers insights into issues of identity and ethnic development." García also finds important lessons about human rights and personal resilience. These observations will be instrumental to her and De Angelis' work on the College's collaborative efforts with the nonprofit International Solidarity for Human Rights (ISHR), which promotes human rights through arts education.
Evolution of a City
On the other side of the country, MDC Social Sciences Professor Dr. Alex Gancedo explored in depth the urban rejuvenation of a once-blighted cityscape in the NEH seminar "Along the Shore: The Landmarks of Brooklyn's Industrial Waterfront."
"In the past, most people lived in Brooklyn and worked in New York City," he said. "Today, with the gentrification that is occurring, the reverse sometimes happens. There are parallels between city planning there and in Miami. Students in my classes will be able to do case studies analyzing urban planning and government policy in these two major U.S. cities."
— BK
More Making Their Mark Articles