---
Academics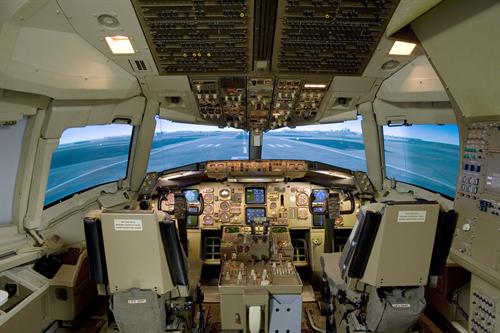 By Air, Land or Sea
Moving beyond the wide blue skies, the Eig-Watson School of Aviation at Homestead Campus is expanding its reach to other means of transportation, reflecting the way the world moves people and products.
The School soon hopes to offer an intermodal transportation program with three college credit certificates – air transportation, surface transportation and maritime cruise transportation.
Workforce Need for New Degree
"We're creating a brand new degree," said School of Aviation Director Diana Lewis. "First we had to determine the need. Then we developed a curriculum based on input from the industry."
To help with the new program, the School received $300,000 from the Small Business Administration.
Experience in different modes of transportation is important, especially in a state such as Florida where international trade is so vital, Lewis said. "To our knowledge, we're the only ones in the state offering an intermodal concept in transportation."
Three Hubs for Classes
MDC's School of Aviation now has Associate in Science degrees in aviation administration, aviation maintenance management and professional pilot technology. Classes are offered at the Homestead Campus, which has a state-of-the-art traffic control simulation lab, and also at the Kendall-Tamiami Executive Airport and the air cargo area of the Miami International Airport (MIA).
The new degree likely will include courses primarily at MIA because of its central, strategic location for all types of transportation. The program could begin as soon as the fall of 2013, pending review by the College, the state and the Southern Association of Colleges and Schools.
Plans are also in the works with companies to create internships and co-op programs for students studying in the new degree program.
— Staff Report
More Academics Articles