---
Making Their Mark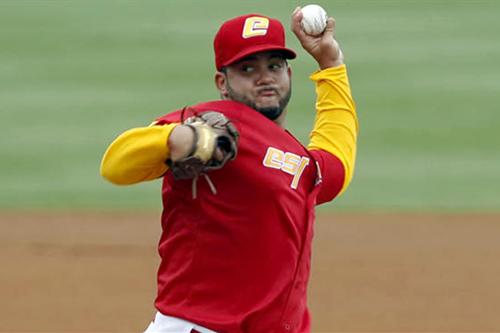 A World of Opportunities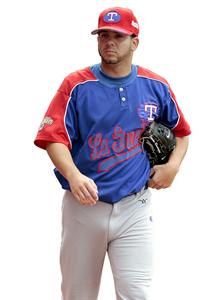 Salazar has traveled the country and the world as a professional baseball player. Photo by Candy Avila.
Richard Salazar, who led Miami Dade College to a state baseball championship in 2001, has navigated a long road in the minor leagues the past dozen years, but it has all led him to a golden opportunity this March.
That's when Salazar, a 5-foot-11, left-handed pitcher, will represent his ancestral home of Spain in the 2013 World Baseball Classic.
Most of baseball's brightest stars will compete in the international event, which is down to 16 teams and will culminate with the title game on March 19 in San Francisco. In the fall, Spain qualified for the World Baseball Classic main draw by defeating the team from Israel.
"From the beginning of the game against Israel, we all had one goal in mind, and that was to qualify for March," Salazar said. "Representing the entire country of Spain and advancing to compete against the best players in the world was a great feeling."
Salazar said playing at MDC was a vital step in launching his pro career, which began with being drafted in the 13th round in 2001 by the Baltimore Orioles. He reached Triple A – just one step below the major leagues – in 2007.
His passion for the game has taken him to play for teams throughout the U.S., from Sioux City, Iowa, and Frederick, Md., to Wichita, Kan., and Shreveport, La. When the summer ends, he pitches winter ball in his native Venezuela.
"Miami Dade College helped open the world of baseball to me," Salazar said. "And that in turn has taken me to so many wonderful places all around the world."
— WV
More Making Their Mark Articles