---
Powerful Partnerships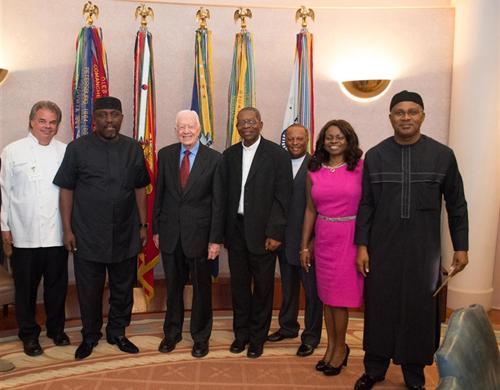 Nigerian College Seeks MDC's Expertise
The success of MDC's Miami Culinary Institute (MCI) is gaining attention locally and abroad, with a prominent Nigerian university partnering with the Institute to develop its own culinary and hospitality degree program to meet the demands of the country's rapidly developing tourism industry.
MCI will play a pivotal role in developing the program's curriculum and also training faculty for the bachelor's degree in culinary arts, food service and nutrition at Imo State Polytechnic in Umuagwo, Nigeria. The Institute also hopes to create distance-learning opportunities for Nigerian students, taught by MCI faculty, and establish internships and scholarships from both institutions to help promising and outstanding students, said MCI Director John Richards.
"The vision of sustainable culinary practices and a need to revolutionize culinary arts training for the 21st century is resonating around the world," Richards said. "The College's Miami Culinary Institute is quickly becoming an international destination for culinary students from around the globe and a place to embrace and master food, culture and innovation."
The MCI initiative also has the support of the esteemed Carter Center. Richards recently had the opportunity to travel to the Center's headquarters in Atlanta to meet with its founder, former U.S. President Jimmy Carter, and leadership from Imo State. Similar to MDC's mission to change lives through the opportunity of education, The Carter Center operates on the principle that people can improve their lives when provided with the necessary skills, knowledge and access to resources. This partnership between the two colleges, with backing from The Carter Center, will help provide in-demand training for skilled jobs in a quickly expanding industry in the African nation and beyond.
— AMS
More Powerful Partnerships Articles