---
Powerful Partnerships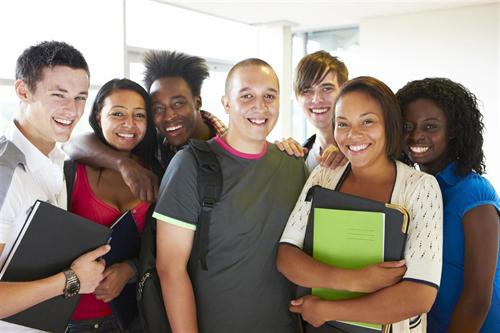 Shining a Light on Student Success
Serving and graduating more Latino students than any institution of higher education in the nation, Miami Dade College recently received an affirmation of its vital leadership role when the Lumina Foundation awarded it a prestigious $600,000 grant for Latino student success. MDC, recognized for its innovative student success and completion initiatives, is implementing the grant through its new ¡HACER! Project.
The Hispanic Access to College Education Resources Project (¡HACER!, Spanish for "to do") is an education movement combining the efforts of several community partners, including Univision, the City of Miami, the Greater Miami Chamber of Commerce, Miami-Dade County Public Schools (MDCPS), Bank of America, Florida International University and others to build, implement and sustain college preparation, access and success for Latino students.
Improving the Statistics
"The ¡HACER! effort originated from the collaboration of several community partners in Miami-Dade County who all envision the existence of a flourishing community anchored firmly in Latino student success," said Dr. Alanka P. Brown, director of MDC's Office of Student Achievement.
¡HACER! kicked off its public information campaign this fall, bringing together experts from key sectors of the community when it hosted the first of a series of College-Knowledge Workshops where junior and senior high school students and their parents received important college information.
Multifaceted Endeavor
From college tours and test prep boot camps to student life skills courses and more, MDC is committed to achieving an 85 percent retention rate for Latino students through ¡HACER! The College will increase financial literacy programs for high school and college students, design professional development programs for MDCPS counselors, synchronize public schools' curricula with MDC's accelerated developmental education programs and better align MDC's transfer credits with Florida's public universities. In addition, MDC will further leverage employer resources for scholarships and internships.
"This initiative has no precedent," said MDC's Dr. Lenore Rodicio, vice provost for Student Achievement. "With Lumina's support and the collaboration of our able partners, our intention is to turn the delivery of educational services to Latinos on its head so that attainment and completion numbers increase significantly. Targeting this large subset of our local community will also help us better understand what works for students of all demographics."
— JG
More Powerful Partnerships Articles