---
Cultural Spotlight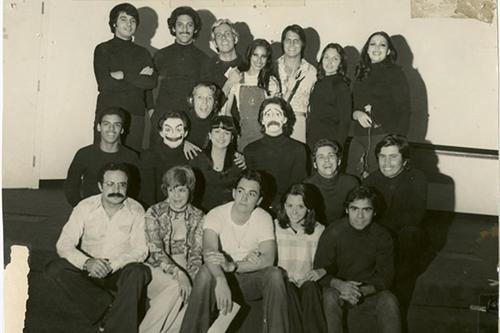 40 Fabulous Years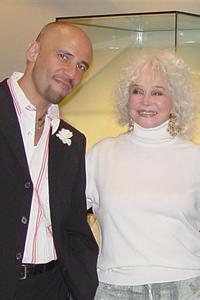 At an earlier event, alumnus Nilo Cruz visited with Cuban actress Teresa María Rojas, who helped found MDC's Teatro Prometeo.
An enduring legacy of celebrating theater and Hispanic culture, MDC's Teatro Prometeo turns 40 this year. The nation's only Spanish-language theater conservatory, Prometeo will fete its anniversary with a bevy of events throughout the season that will include a world-premiere, Spanish-language adaptation of the award-winning play Dark Matters by renowned Mexican American playwright Oliver Mayer as well as a new version of Cyrano de Bergerac by Cristina Rebull titled Cyrano Mío that is part of this summer's International Hispanic Theatre Festival of Miami. In addition, there will be a trilogy of one-act plays that will inaugurate the new black box theaters at Miami Dade College's Koubek Center.
"Hispanics are making our presence known and having our voices heard everywhere in the nation more than ever before," said Artistic Director Joann María Yarrow. "And Prometeo has been there since inception as our training arena and launching pad."
Founded by College President Dr. Eduardo Padrón and Cuban actress Teresa María Rojas in 1973, what began as a need to create bilingual theater in South Florida has grown into a highly respected conservatory recognized around the globe.
Yarrow is honoring the distinguished work of Prometeo actors and teachers throughout the years. In a new TV program called Página Abierta, created in collaboration with the College's acclaimed MDC-TV, Prometeo is focusing the spotlight on the talents of renowned alumni such as Pulitzer Prize-winner Nilo Cruz; actress, voice coach and acting instructor Vivian Ruiz; and Mario Ernesto Sánchez, director of the International Hispanic Theatre Festival, as well as other very special guests.
"As the inspiration behind some of the most prominent Hispanic talent on the American stage, film and television, Teatro Prometeo has fulfilled its role for the past four decades and will continue to do so for many years to come," Yarrow said.
— HP
More Cultural Spotlight Articles